All HR data becomes Smart Data!
Crosstalent can provide super-powerful management and reporting tools, and intuitive KPIs to
build dashboards and reports

that help you make the right decisions.

Crosstalent is a solution that's

hyperconnected with your ecosystem

. The solution can be easily integrated with the tools already existing in your organization: payroll software, electronic signature, job boards, and LinkedIn. Find more than

3,000 applications available on AppExchange,

and the Salesforce application store.

Create an attractive,

personalized

employee experience whilst following the

360° lifecycle

of your organization's employees. Provide them with a "

user-friendly

" sharing tool that integrates a genuine corporate social network available on desktop, tablet, or smartphone via a mobile application.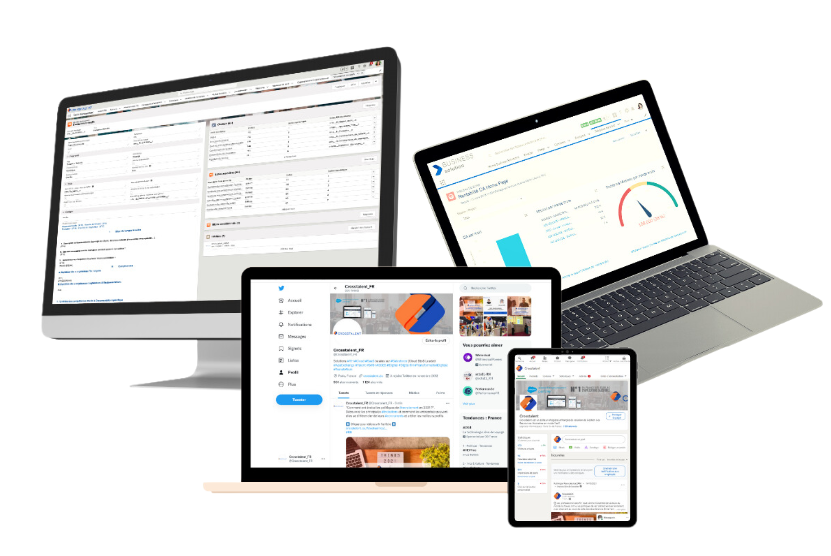 Thanks to our platform's various functionalities, employees can find everything they need in one place. Our Rise Up integration makes learning in the flow of work possible.

Crosstalent