The future of learning lies in simplicity
Discover the most intuitive way to learn: aggregating the best learning content.
One-stop access to all your open and certifying training content.
Saving time for learners and teams training.
Unrivalled flexibility with formats and durations to meet any needs.
Offer your employees instant access to knowledge with qualified learning content that is tailored to their needs. Enable intuitive learning that is anchored in the day-to-day life of your employees.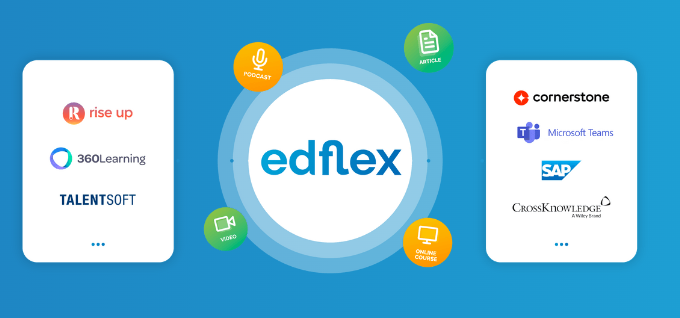 Our integration with Rise Up, with the help of our curation of training content. can help you develop professional training habits and increase your learners' engagement every day,

EdFlex