9 Minutes of reading
How to create a great e-learning course
Learning management systems are now near-ubiquitous across businesses of all sizes. This affords trainers the world over the ability to create their own e-learning modules. Nonetheless, designing a truly great course is still no mean feat. In this guide, we'll show you how it's done by offering useful advice and tips.

Creating an e-learning course: first steps

When you need to get started on creating a new online training module, it can be tempting to rush straight in. Remember, though: haste makes waste! Take the time to plan things out in advance and ask the right questions to inform your design, and you'll have a much better end product to show for your work.
Get to know each stakeholder's expectations and challenges

Before getting started, it makes sense to consult the heads of each department that makes up your organisation. This way, you'll be able to understand each of their needs, as well as those of the company as a whole.

Of course, management is only one part of your business. To ensure that your module hits its mark, you should also hear the opinions of employees and work to ensure that your content is truly engaging. After all, they're the ones who will likely be taking your course in the end!

This is an important formative stage that will determine how the rest of the project proceeds, as well as whether it is ultimately successful. Ask yourself questions such as:
Which learning method is most suitable for this module?

Should you solely use e-learning, or instead opt for

blended learning

, with a mix of online and face-to-face sessions?

Which skills should be prioritised during the module?
Evaluate your staff's skill level

If the training content you create isn't suitable for your target audience, it's not going to work as well as you may hope. So, how can you be sure that your e-learning module is neither too basic nor overly complex?

A good starting point is to gauge the existing knowledge and competences of your company's employees. This could involve carrying out an initial placement test, or conducting short interviews. With this information, you'll be able to target areas of weakness more effectively, ensuring that your modules have a greater impact and helping your team to feel like they're truly learning something new.
Designing e-learning modules

After completing your fact-find, you can move onto actually creating the e-learning modules themselves. To help you get started, here's a list of steps we recommend following.
Define your objectives

Your first task when creating a new training course is to determine what you are aiming to achieve with it. Is its purpose to teach your employees a practical skill, or is it about providing them with knowledge? Your answer to this question will dictate the rest of the design process, and will inform your choice of learning methods.

If your content is more theoretical, for example, then it may be possible to carry out your training entirely remotely using interactive, varied formats for your e-learning modules. Courses that require practical exercises or role-playing, however, are best delivered using a blended learning approach, or using virtual classes.

In short, training needs to be designed with learners in mind, and their needs should be at the heart of the module creation process.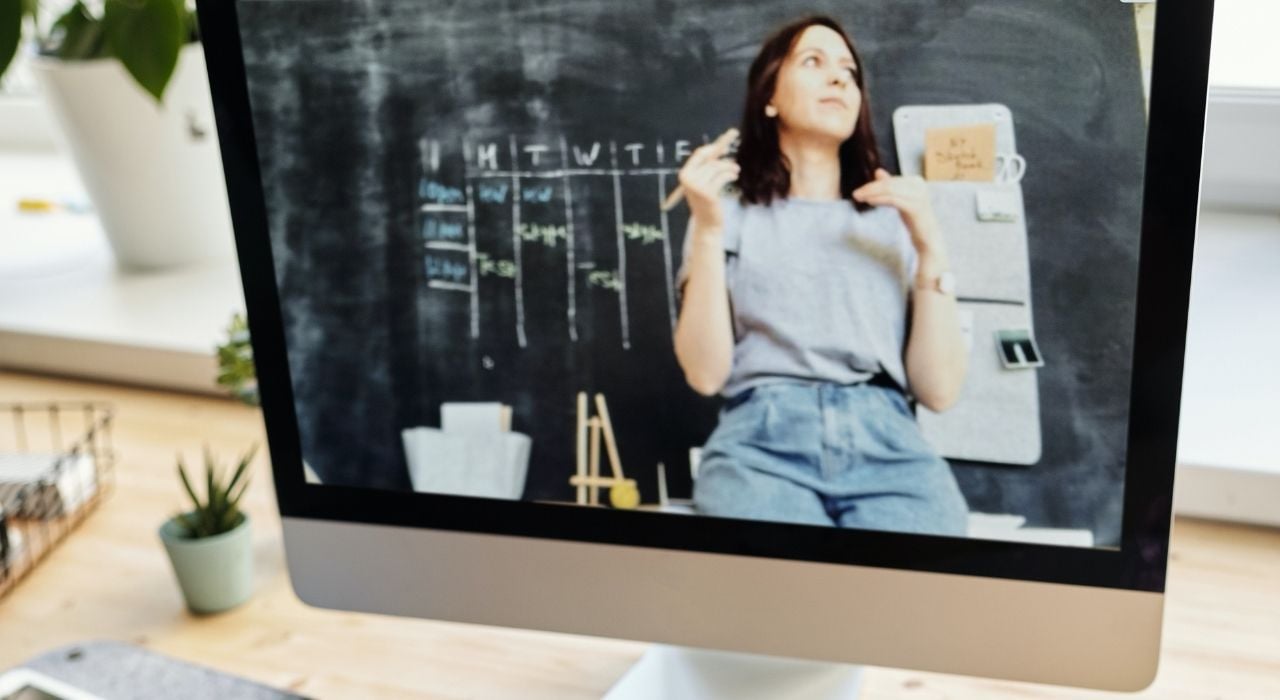 Choose your tools
Without the right set of tools at your disposal, you won't be able to create great quality e-learning content. So, what should you look out for?

A learning management system is, without a doubt, the most powerful weapon in any trainer's arsenal. Each LMS has its own unique strengths, so it's essential that you weigh up any salient factors to your business when choosing one. For example, you need to be sure that it has the functionality you need all while staying within your budget.

If you haven't yet invested in a platform, then be sure to check out our top 10 tips to consider when choosing an LMS.

Aside from an LMS, there's a veritable galaxy of apps and software to choose from, each of which can help with different aspects of creating great online training modules. Visit our article covering eight essential tools for a successful e-learning course for our recommendations.
Create your modules

With your tools at the ready, it's time to design the modules that will make up your e-learning course!

So as to ensure that your learners are able to follow each step of your course, we recommend ensuring thematic coherence using storytelling techniques. Essentially, this means using a single narrative throughout your modules that will serve as a framing device for your content. Not only will this help your employees to better understand the theoretical concepts underpinning your course, but it also boosts engagement.

Another top tip is to ensure that your course offers a mix of learning methods. This averts the possibility that learners will view each module as 'samey' and, once again, increases their interest level.

Examples of learning methods you should consider employing include:
Gamification, which uses aspects from gaming, such as point systems and rewards, to make the learning experience more fun.
Social learning, which follows the template of a social network by providing learners with tools to communicate with one another, such as discussion boards and messaging services.
Interactive learning, which encourages social interaction between learners and trainers as well as amongst peers.
Serious games, which teach learners via the medium of a video game.

Your course may also include both synchronous and asynchronous learning methods. The former refers to learning which takes place at a given time, with all employees taking the same module simultaneously—for example, a virtual class or a face-to-face session. The latter, meanwhile, can take place at any time, and includes the likes of e-learning modules and MOOCs.
Time for a test drive!

After creating each module, we advise testing it out before you hit the 'publish' button on your LMS. There are two reasons why this step is so important.

Firstly, by running your module past a panel of employees, you'll be able to hear their opinions on it. They might, for example, think that it's a bit too long, that it fails to keep their attention, or that the content is unclear. You can then improve it before rolling it out widely.

Secondly, testing your content out enables you to detect any bugs that are present. Even if you're sure that the module works fine on your PC, there may still be issues affecting other devices, so don't skip this step! Identifying issues early means you can address them before they become a larger-scale problem.
Launching your course

You've now done the hard part: your module is looking great, the content fits your brief, and any bugs have been squashed. It's now ready to head out into the world! You can finally upload it to your LMS and let your learners know about it. But there's still one more step to consider…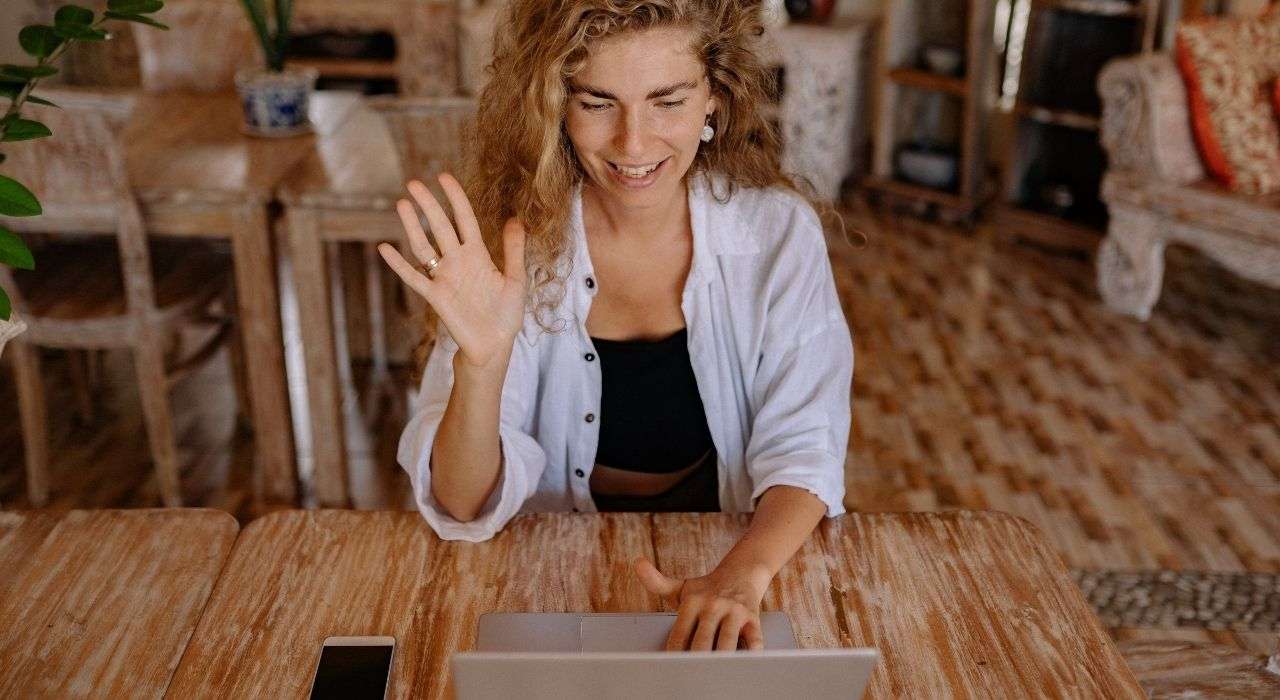 Feedback and analysis

Publishing your e-learning modules is, in some ways, the start of the journey rather than the end. That's because you'll need to continually evaluate the training courses you create to make sure they're always fit for purpose.

Getting feedback from your learners is a key component of this process. Even a quick post-course survey can help you to measure the effectiveness of your modules, and any comments you gather can help you to make necessary improvements. Be sure also to analyse learners' results to ensure that they're gaining the skills the course was designed to help them acquire.

Fortunately, this doesn't need to be too onerous of a task. If you have an LMS that offers the right features, then you can easily access detailed, customised reports that allow you to visualise the performance of your e-learning courses. In fact, Rise Up can do just that! To learn more about whether it's right for you, request a demo from us today.