14 Minutes of reading
10 things to consider before choosing your LMS platform
A few years ago, many of us may have been unfamiliar with learning management platforms. Since the start of the COVID-19 pandemic, though, e-learning has become part and parcel of working life like never before. Even companies whose staff are back in the office have recognised the continued benefits of blended learning, and it's clear that the approach is here to stay.

With all of this in mind, you might be looking to invest in an LMS for your business. But where to start? There are plenty of factors to weigh up, from the cost of an LMS to the features it offers. To help make the decision easier, we've compiled a list of 10 things to consider when choosing an LMS platform.
1. Do I need an LMS?
We'll start with the most basic question of them all and address whether an LMS is right for you. If you're at the very earliest stages of research, you might even still be figuring out what an LMS is. To put it simply, it's a platform that enables you to manage training within your business—but that's just scratching the surface.
Learning management platforms are invaluable tools across a range of fields. We'll show you why your company could benefit from investing in an LMS.
For businesses
No matter what sector you operate in, an LMS could streamline the training process within your company. Certain businesses, however, can gain more specific benefits.
Industries such as banking, insurance, property and healthcare come with regulatory requirements. In other businesses, meanwhile, it may be mandatory for staff to undertake health and safety courses. If you can't prove that you're following the rules, you risk fines or even loss of professional licensing.
Thankfully, the varied tools offered by an LMS mean you needn't worry. Using a platform such as Rise Up, you can easily register your team members for relevant courses and keep track of their progress at each step. You can even ensure that an employee needs to spend a set amount of time on a course in order to mark it as complete.
In short, if you want to digitise your training and simplify the process of awarding certificates and accreditations, an LMS is ideal for you.
For training organisations
When you work as a training organisation, you don't just need to worry about handling the courses for a single company. Instead, you may find yourself juggling the needs of multiple different clients.
Fortunately, Rise Up is here to help you. Its intuitive user interface makes it easy to manage a multitude of courses from different businesses. Plus, as we'll touch upon later, its customisation features make it possible for you to personalise courses to match each client's style.
LMS certification courses
If your training organisation operates in different countries, you may need to obtain specific certifications. Rise Up allows you to meet several of the key criteria necessary to obtain these, including:
Providing training that meets requirements
Supporting and monitoring learners every step of the way
Providing an ecosystem that encourages learning
Listening to and acting on feedback
2. Who are the learners?
It's nearly impossible to successfully plan a training course without taking into account the people who will actually be taking it. In turn, when choosing an LMS, you need to think of the various kinds of learners whose courses you manage.
Some of the key questions to ask yourself are:
What level of education do the learners have?
Which training styles do they respond to?
How technologically aware are the learners?
Will their courses be face-to-face, online or blended?
Choosing an LMS that suits your learners means you have the best possible foundation for successful training. For example, if the platform is easy to use, then it will be easier for even non-tech-savvy employees to get the most out of their courses. Similarly, an LMS portal that supports both online and offline learning will enable you to create a broad range of courses to suit many different kinds of learners.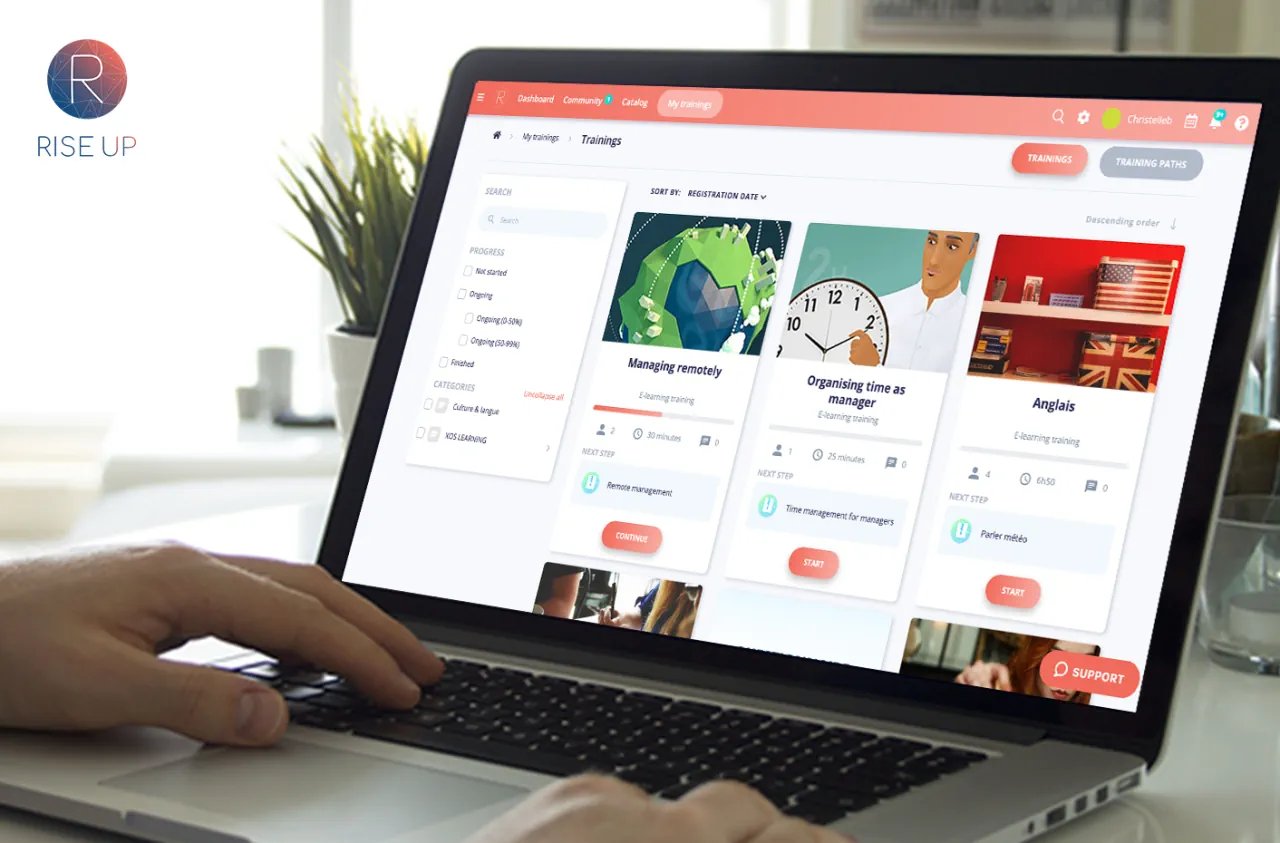 3. What are my priorities?
By training your employees, you can help to achieve broader goals within your business. The question is: what are your priorities? Here's how Rise Up can help with a few common issues.
Cut down on admin
Looking to reduce admin and streamline the training process? If that's the case, then an LMS like Rise Up is ideal, as it allows you to automatically generate certificates, invite employees to take a course, and even monitor attendance.
Additionally, you can use Rise Up to deliver different courses to relevant groups with almost no effort. So, whether you're looking to run a company-wide health and safety course, train up a group of new starters or offer e-learning to one department, you can get it done.
Rise Up can also help you offer training sessions to partners or clients. In fact, it's the ideal platform for businesses operating internationally, as you can create courses in 22 languages.
Boost engagement
Many traditional training methods fail to capture employees' attention. As such, you might be looking to use an LMS to increase employee engagement.
Rise Up offers several tools that can help you to achieve this. For example, you can create interactive content, such as quizzes, all from within the same platform you use to manage training.
You can also gamify training by separating courses into different levels and encouraging employees to earn points. Another option is to provide social learning, including discussion boards. These can help to make training more rewarding and interactive.
Improve your training
If you're considering investing in an LMS for the first time, or switching from one provider to another, then a likely motivation is that you want to improve the quality of your training. You might want to evaluate whether blended learning is working for your company, for example, or see if you could improve your team's performance or productivity by offering different training options.
Here again, Rise Up is a perfect choice. That's because it comes with a useful Data Lab which breaks down some key data points, including how your learners are progressing through their courses.
4. Which training courses do I need to provide?
It's easy to get wrapped up in all the different reasons to use an LMS. At the heart of everything, though, is the training they allow you to deliver. That's why, when you're choosing a platform, you need to involve the people who actually create the courses themselves. This way, you'll know what to look out for in an LMS.
For example, you might be a training organisation involved in teaching business learners new languages. Your courses may therefore focus on individual, one-on-one learning, or group discussions. Alternatively, if you're a business looking to train a new employee on a specific piece of software, your training paths are likely to be completely different.
When deciding on an LMS, you need to consider…
Whether your courses are theoretical, technical or practical
If your training is conducted individually or in a group (or both)
The paths your learners will take and the goals you want them to achieve
5. What learning management system features will I need to conduct training?
Once upon a time, employee training might have consisted of giving a new starter a manual and asking them to read through it. Simple, but hardly engaging. Nowadays, we have a much better understanding of what makes learners tick—and we know that what works for one does not necessarily work for all.
Any training course worth its salt will be able to appeal to a team of employees who all learn in different ways. You might be learning face-to-face in an office setting, or conducting training via a virtual classroom. Or perhaps you'll use a method that doesn't require learners to all be in the same place at once, using content such as videos, podcasts or quizzes.
After planning out your course, you'll be aware of the different learning methods you want to incorporate. This means that you'll have a good idea of the kinds of features an LMS portal will need to be able to offer you. Rise Up supports a wealth of different options, from webinars to SCORM content, giving you plenty of flexibility when it comes to creating the perfect course.
What should be on your must-have LMS features list?
Each LMS will come with its own set of tools. Some stick exclusively to the management side of things, while others will allow you more freedom to create content. Similarly, the amount of input from end users will vary from platform to platform. Here are some things we'd recommend looking out for in an LMS:
Ease of use: Is the portal's UI simple to navigate? How complex is it to create new courses or to import groups? Can learners easily access the content they need?
Mobile support: Can learners complete courses on a mobile or tablet device? Is the content responsive? Will interactive content work across devices?
Content: Are trainers able to create new content using the platform? What formats are supported? Can they import existing content from other services?
Supported training methods: Can you use the

LMS for interactive learning

? Does the platform enable blended learning? Are learners able to communicate with each other?
Reporting features

: Is it easy for trainers and administrators to keep track of learner performance? Are you able to access data that will enable you to improve courses in the future? Can you prove that the platform provides a good ROI?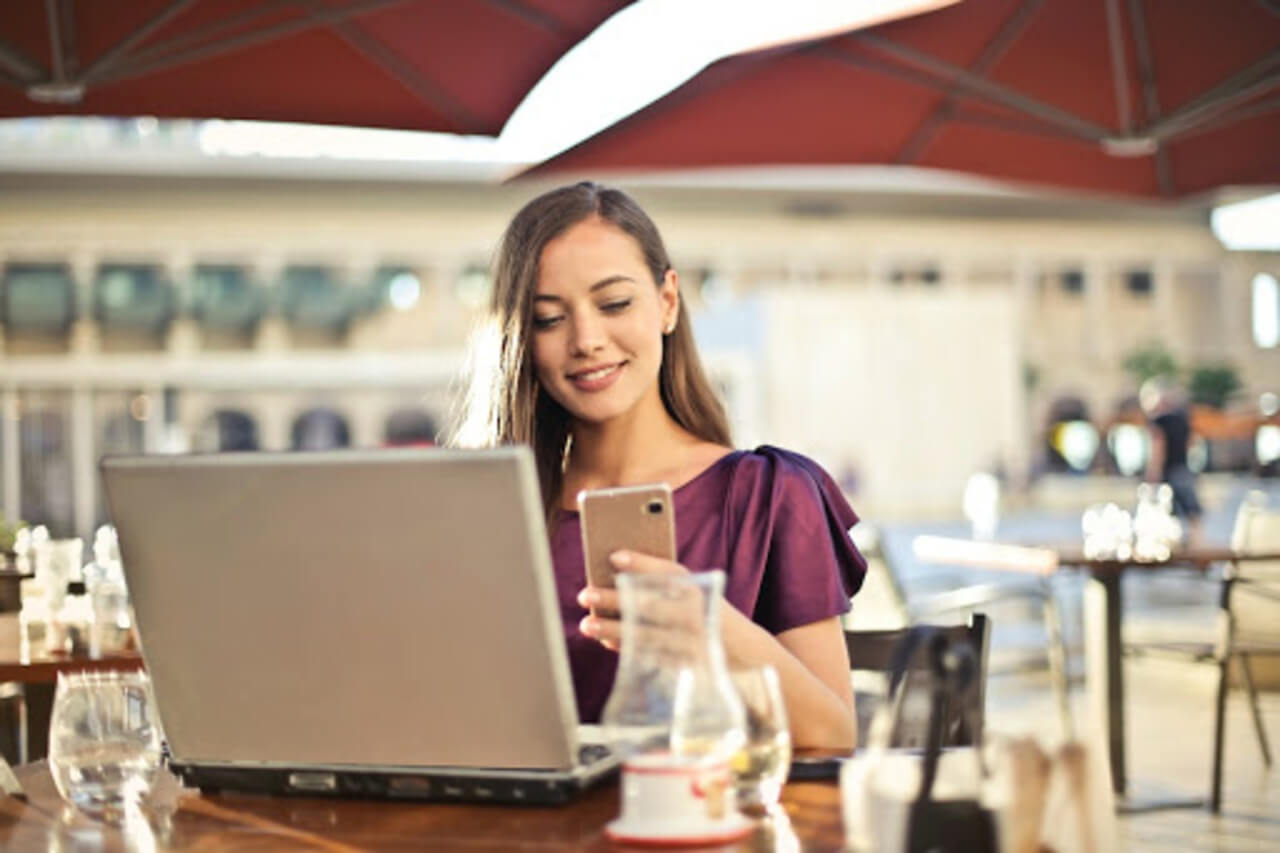 6. How will an LMS fit in with my existing systems?
A system may look good on paper, but it can quickly become a white elephant if you can't use it as intended. One key flaw that some LMS platforms have is that they're unable to integrate with other systems.
Rise Up stands apart from the crowd thanks to the vast array of different programs with which it's able to connect. You can integrate the platform with your existing HR software, for example, and even use it alongside virtual meeting tools. Additionally, if you've created content using another authoring platform, you can easily upload it into Rise Up.
LMS system requirements
Worried that Rise Up will be difficult to install on your company's systems? Don't worry: it's completely cloud-based. This means that you can access it anywhere you have an internet connection. What's more, if your company already uses single sign-on (SSO), you can apply the same settings to Rise Up.
Our top tip is to ensure that your company's devices are able to handle the training content you want to use. This may include revising company policies that block online video, for example, or upgrading internet connections to ensure that employees can access content in the best possible quality.
7. How can I choose an LMS that fits my budget?
As a business, you need to make sure that you invest your funds wisely. This is why, before choosing an LMS platform, you need to work out if it makes good financial sense for your organisation.
Most LMSs today operate on a subscription basis. You'll either pay:
For one licence per user over a set period of time (monthly or annually), or
Each time the platform is used, such as through buying tokens
Each LMS will likely offer bespoke pricing packages based on your company's needs, so it's best to enquire directly to see what would suit you.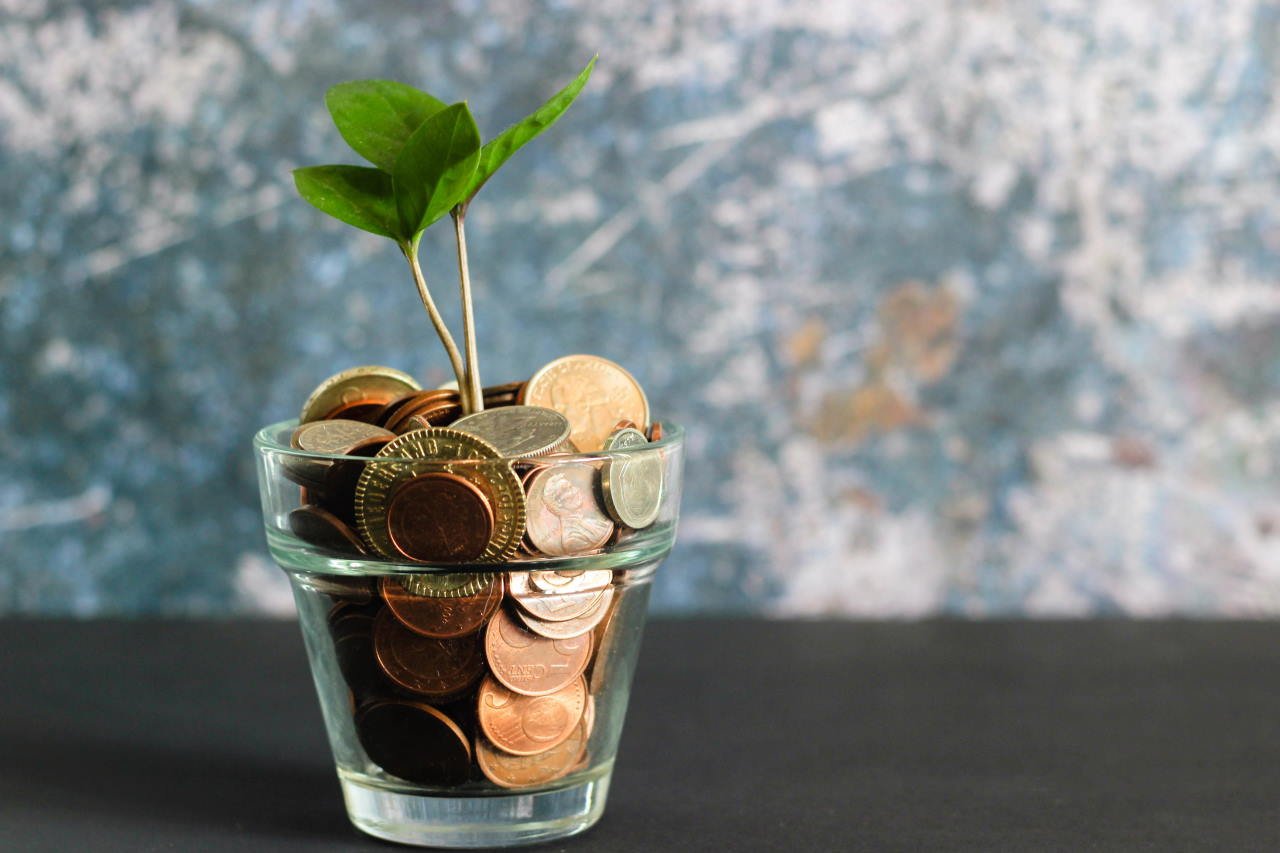 Tips for choosing a cost-effective LMS
As well as subscription-based services, there are a few examples of open-source LMSs, which are typically available free of charge. You may be tempted to go down this route, but a note of caution: this can actually end up costing you more in the long run. Here are some reasons why:
Open-source LMSs run on your systems rather than in the cloud, meaning you'll need to spend time and money installing and maintaining the software.
As a result, you will have to make sure that you have an in-house IT team that are able to carry out any work relating to the system.
Meanwhile, LMS platforms like Rise Up require no installation as they are hosted in the cloud—plus, they come with support and regular updates.
Unlike cloud-based LMSs, open-source software has no automatic updates, and upgrading can come with the costly risk of data loss.
Features are limited

on open-source LMS portals. By investing in a platform like Rise Up, you'll get

more for your money

.
8. Is the learning management system future-proof?
One of the top mistakes people make when it comes to e-learning is only thinking about current training needs. Instead, you need to think about how these will evolve in the years ahead.
Let's imagine, for example, that your business is expanding internationally. You need to be sure that you can support users in your new locations—so, localisation tools could be key. Alternatively, you could be looking to add to your workforce, and need to be sure that your LMS can scale up appropriately.
Another factor to take into account is whether your LMS will be around for years to come. Choosing a long-established and trusted company means you're more likely to be in safe hands than if you put your faith in an untested newcomer.
The future of training is, of course, impossible to completely predict. Learning methods yet to be invented may soon become commonplace, for example. However, a good choice is to choose a platform that already has a strong track record in supporting the latest formats and adapting to changes in the e-learning landscape.
9. To what extent can you personalise the LMS?
A new piece of software can sometimes feel unfamiliar. If the branding doesn't fit with the rest of your company, it can be a major issue. In the case of a learning management platform, it could lead to your staff worrying whether the content applies to their own job. This can be exacerbated if you're a training organisation with numerous clients.
Rise Up has no shortage of personalisation options available, meaning that you can customise the platform to match the look and feel of your business. This lets your employees know that they're in the right place, and helps them feel more at ease with the training content.
As well as the look of the LMS, there are more options available to Rise Up users. You can allocate roles to members of your team, for example, and give each of them different levels of access to the software. This means that you can distinguish between admins and content creators in just a few clicks.
10. Is support available from the LMS provider?
From time to time, we all need a little support. When it comes to an LMS, you might be wondering how to use a certain feature, wanting to integrate with a specific program, or simply looking to fix a problem.
Rise Up can help you to avoid many obstacles before they ever arise. That's because our Customer Success Managers can guide you through the functionality offered by the platform, enabling you to make full use of all its features.
In case anything does go wrong, though, there's no need to panic. As part of your subscription, you can access our expert support services during business hours. They'll help you to tackle any issues you may be experiencing with the platform and get things ship-shape in no time.

Checklist: LMS evaluation criteria
We've been through some of the top questions you need to ask yourself before choosing an LMS platform. In case you needed a quick rundown, here's an abridged version of our list. Make sure to check off each item when deciding on a learning management portal!
Does my business or training organisation need an LMS?
Which learners will access the training courses?
Are my company's priorities defined—and can the LMS help me to meet them?
What are the different kinds of courses that we want to provide using an LMS?
Does the platform offer the features necessary to run these courses?
Will an LMS integrate with existing systems and software?
Am I opting for the most cost-effective LMS?
Is the LMS the best choice for today and for our future needs?
Are personalisation tools offered by the LMS?
Can I access support from the LMS provider?
---
We hope this list has given you plenty of food for thought when deciding upon an LMS portal. If you want to find out more about how Rise Up can help your business, simply request a demo from us, and we'll get back to you as soon as possible.