6 Minutes of reading
How to integrate adaptive learning into your digital learning strategy
Today, the world of professional training relies increasingly on two approaches: adaptive learning and digital learning. Already growing in popularity before the pandemic, both of them have seen explosive growth as more and more of us begin working from home.
Despite this, it's important not to confuse adaptive learning with digital learning. In this article, we'll walk you through the differences between the two approaches, as well as explaining how they complement each other. We'll also go through the benefits that adaptive learning can bring to your digital learning strategy.

Digital learning vs adaptive learning
What is digital learning?
Digital learning is a broad term encompassing any kind of learning activity involving the use of technology. It includes everything from e-learning to mobile learning, as well as educational uses of virtual and augmented reality and even serious games. Though it is commonly associated with remote learning, it can play a role in face-to-face sessions, too—for example, when sharing documents with your team.
The use of digital learning in business allows employees to gain and solidify their skills in a variety of ways. There's a greater focus on working together with peers, for example, as well as new content formats to explore, such as microlearning. It also helps to foster interactions between employees, as well as between learners and trainers. This makes it an excellent choice for today's increasingly mobile workforce, especially given the rise of remote working.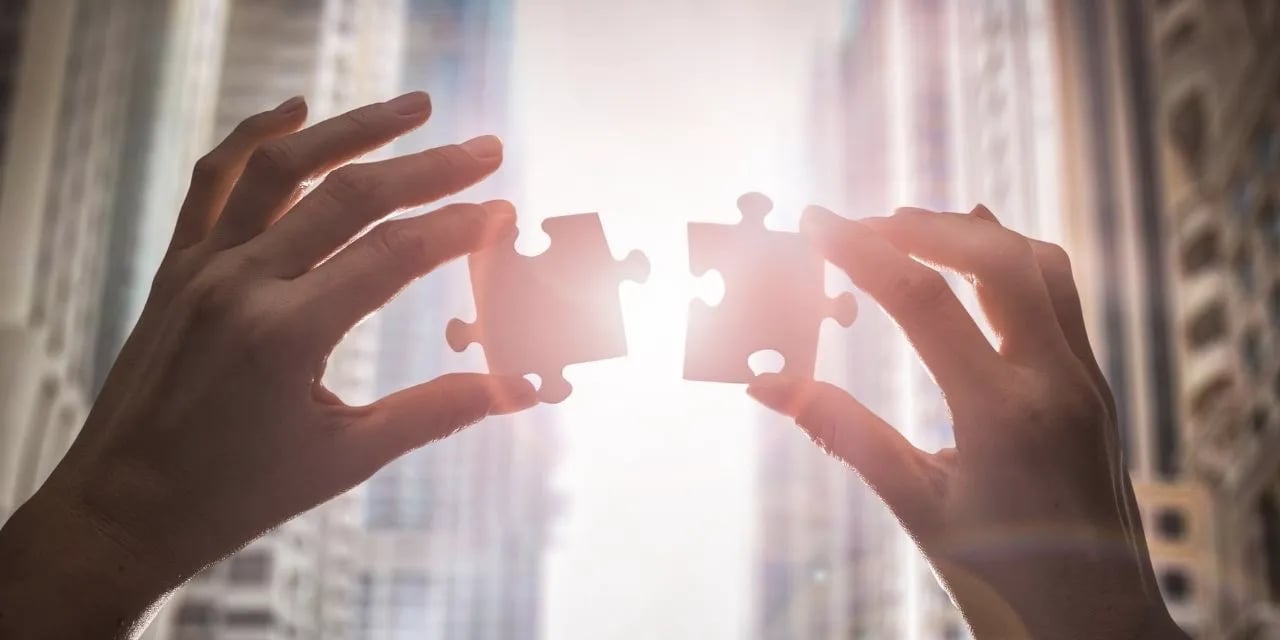 By moving away from traditional forms of training and towards digital learning, businesses can improve the experience for their staff. This leads in turn to an increase in employee motivation and commitment, and means your team is more likely to complete their courses. In short, digital learning allows you to build skills within your business more efficiently.
What is adaptive learning?
Businesses have shown equal enthusiasm towards the adoption of adaptive learning. This kind of system is generally offered via an LMS platform, and provides personalised training recommendations to each employee.
Adaptive learning works in an ingenious way. Machine learning and artificial intelligence are harnessed to process data relating to each individual. Adaptive learning algorithms are used to analyse information about the learner and their use of the platform. They may take into account, for example, the learner's existing skill level, the rate at which they make progress, the most effective teaching methods to use, and so on.
On the basis of this vast amount of data, adaptive learning software can then tailor training courses to meet the needs of each employee. This process requires no direct input from trainers or managers, saving hours of tedious admin work all while offering highly personalised learning content.
Having explored the definitions of adaptive and digital learning, we can see the differences between the two more clearly. Where digital learning provides a range of teaching methods, adaptive learning brings in elements of personalisation and automation, and determines which content and formats work best for each individual learner. These approaches can work together extremely well, as we'll discuss in more detail below.
What role can adaptive learning play in a digital learning course?
When constructing a training course within your business, both adaptive learning and digital learning have important roles to play. We'll show you how this process works.
First off, employees log in to an LMS, such as Rise Up. This platform will collect lots of data about them. Some of this will be provided by trainers and managers, such as their role and responsibilities within the company and the skills they need to possess. Other information will be provided by the employee themselves. An initial assessment is often used at this stage—we'll come back to this topic later.
With this data in place, adaptive learning comes into play. Its algorithms work to analyse the information at hand and to work out which content to offer the employee and the format in which to deliver it. This helps to create a personalised training programme for each individual. Meanwhile, the role of digital learning is to provide the array of teaching methods that the learner needs in order to successfully gain new skills and to progress in their career.
Adaptive learning is about more than just the beginning of the course, though. Every time an employee reaches a new skill level, passes or fails a test, or gets stuck on a particular module, then the platform can offer them content to fill in any gaps in their knowledge and improve the teaching methods it offers. This helps the learner to stay motivated and to better retain their newfound knowledge.
It's clear that adaptive learning and digital learning complement one another well. The many advantages of adaptive learning help to make digital learning more effective and allow for the creation of personalised courses. Adaptive learning fits seamlessly into digital training programmes, boosts employee engagement, and speeds up the learning process.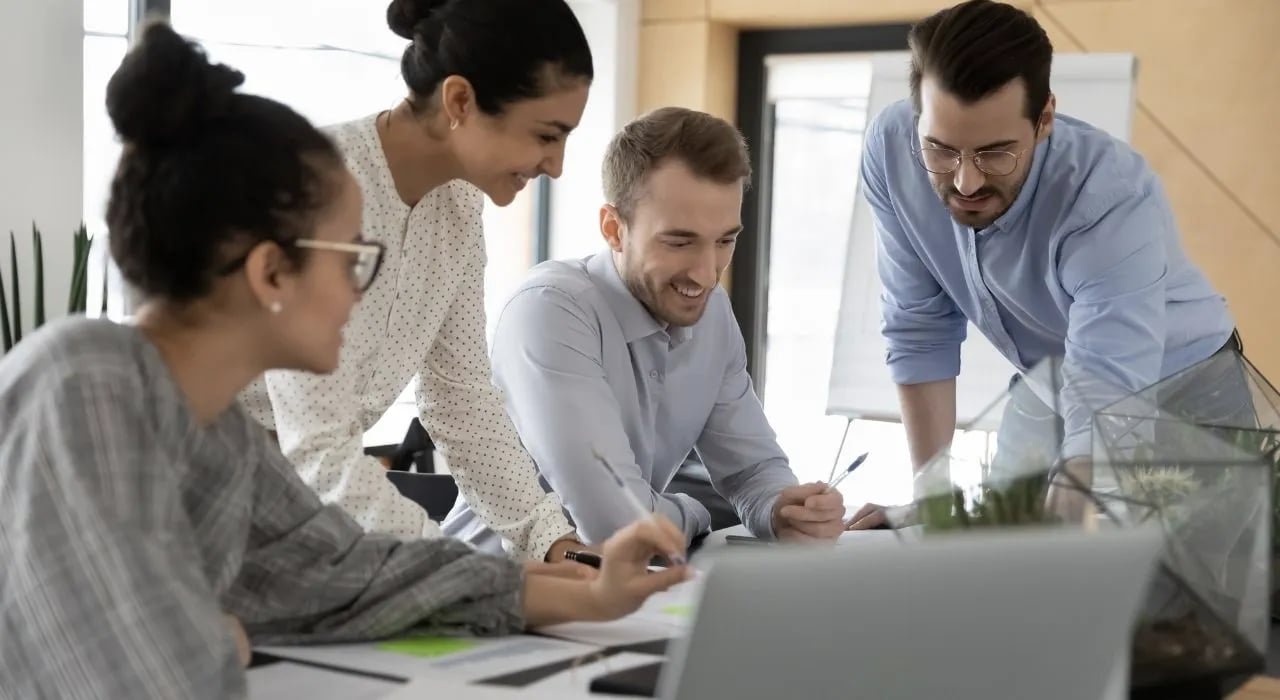 Integrating adaptive learning into your training programmes
Decided you want to create an adaptive learning course in your own business? Here are the three key steps you need to follow.
Step one: initial assessment
The first step is to gauge the skills that employees in your organisation already have. To find this out, you'll need to conduct a placement test. This is what will enable you to determine the abilities of each employee before they undergo training, and what makes it possible to tailor content to their needs. After all, the course for someone who has already mastered a given skill will be vastly different from one taken by a novice.
Step two: adaptive learning
Next is the phase at which the training course is actually delivered to the employees via their LMS platform. The aim here is to ensure that everyone achieves the required skill level by the end of the course, even if some take longer than others to get there. To achieve this, learners are offered content and teaching formats that aim to optimise their training experience both in terms of time and quality.
To start with, the results from the initial assessment are taken into account, together with other details about the employee. The adaptive learning system will then work to automatically sign each individual up to the modules that best suit them.
As employees work through the course, they'll be able to interact with a virtual coach, which is available at any time to provide guidance and support. They'll also be provided with reminders and notifications encouraging them to complete their learning—all delivered through apps that they use every day, such as Teams.
Step three: final evaluation
At the end of the course, employees take a final test to evaluate what they've learned. This helps to measure the amount of progress they've made in comparison to the skills they possessed before starting training. To test whether they've truly retained their knowledge, this evaluation should be carried out about a week after they finish the course.
The benefits of this system don't stop here, though. Over the longer term, employees are able to use their LMS platform to re-evaluate their skills and to refresh their knowledge. They can even mix up the different kinds of content and methods they use over time. To sum up, by combining digital learning and adaptive learning, you can help your employees not just to complete their training, but to retain their skills more effectively and for longer.