6 Minutes of reading
Case Study: how to enrich customer experience with an LMS
Schneider Electric, a French company providing energy and automation solutions, were looking for a way to provide thousands of customers with face-to-face training and e-learning sessions without having to use multiple training tools and applications.
They found the answer to their problem in Rise Up, an intuitive, powerful LMS platform. By giving them the ability to extend their lessons beyond the classroom with a virtual city, Rise Up has taken Schneider Electric's training and customer experience to the next level.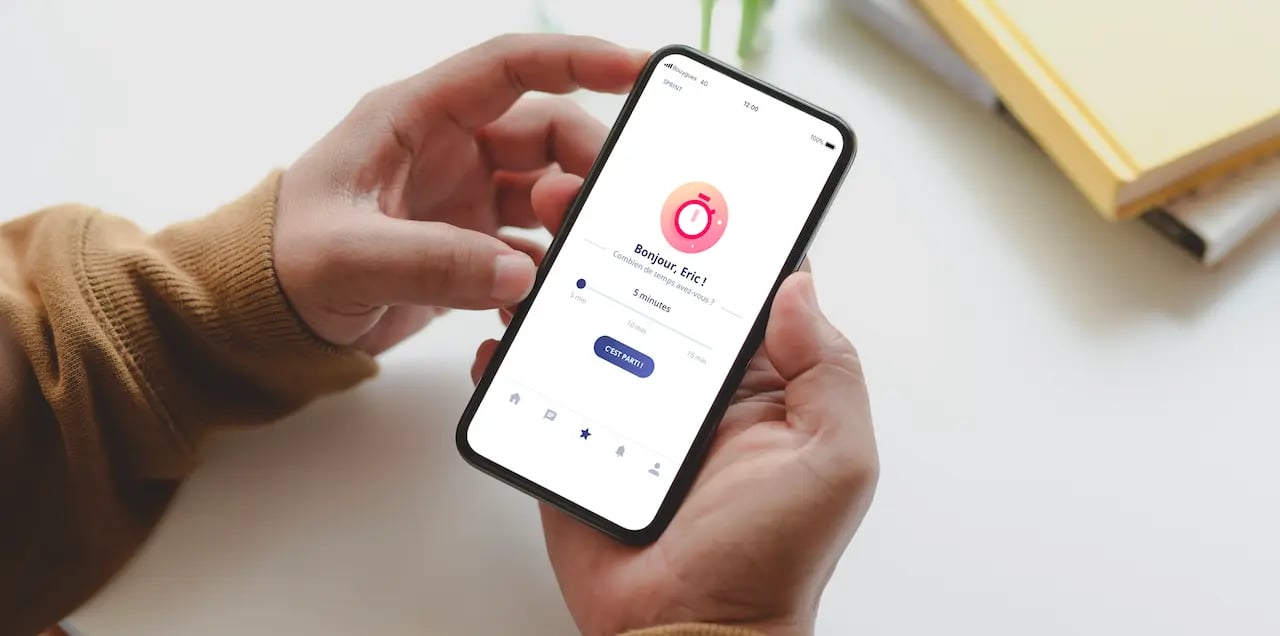 Choosing the right LMS
The first step on Schneider Electric's journey to transforming their e-learning capabilities, and delivering an exceptional and enriching customer experience, was to find the perfect learning management software (LMS) platform.

This meant looking for a platform that would allow them to avoid having to juggle multiple applications to manage their e-learning, administrative tasks and evaluation tools—thus sparing their customers the headache of having to memorise multiple logins and passwords.

After scouring the market for an LMS that would be able to take up this challenge, Schneider Electric found Rise Up. With its unparalleled agility, flexibility and sheer power, picking this market-leading LMS to work on its virtual city was a no-brainer.

Taking classroom training to the next level
With the Rise Up platform, Schneider Electric are able to hold 2,000 training sessions each year to approximately 10,000 customers. Though most of these sessions are face-to-face, the training extends beyond the physical classrooms and into the digital realm.

Each learner is given access to a computer during their classroom training so that they can connect to the Schneider Electric digital campus, where they can:
Take notes (individually or collaboratively)

Access digital training materials

Ask questions in the forum

Interact with their community

Check in with their teacher(s)

Even after they have completed their training, learners still have access to these valuable digital resources so that they can continue to improve their knowledge and skills.

Combining the power of face-to-face training with e-learning isn't just beneficial for Schneider Electric's learners. It also allows the company to make a huge dent in their training budget by eliminating the need for physical training materials.
Creating a virtual city to connect customers
Though e-learning has allowed companies to offer up training courses to more learners, and extend training beyond the physical classroom, it can often lack the social element that face-to-face training brings to the table.

In an effort to minimise feelings of isolation and to ensure learners feel as connected to one another as possible, Schneider Electric tasked Rise Up with the creation of a customised virtual city. Made up of different buildings to represent various industries and professions, this city has truly elevated Schneider Electric's training.

When a customer registers with the training platform, they arrive in the virtual city and are directed to specify their profession, pick their training modules and access applications like virtual reality. They can then communicate and collaborate with others in real time.
Prioritising customer experience
It can be a real struggle to ensure that customers stay engaged and committed to their training courses. In fact, it's not uncommon for some companies to experience high dropout rates right from the start!

This is where the Rise Up platform truly shines for Schneider Electric. It comes with a range of powerful functionalities to keep customers fully engaged and satisfied during their courses.
Accessible training materials
The Rise Up platform enables Schneider Electric's customers to download all of their training materials so that they can engage with the content as and when they need to — whether that's at work, during their commute, or even at home.

By giving them the chance to learn at their own pace and in their own time, Schneider Electric are able to minimise the chances of their customers dropping out.
E-learning content authoring tool
It's not enough to simply throw text-based materials at learners and hope for the best. Nowadays, companies need to utilise a wider range of content types to match their customers' different learning styles.

With Rise Up's content authoring tool, Schneider Electric are able to engage their customers properly with gamified content (like interactive quizzes and fun exercises), videos and animations. They're even able to utilise goal-based learning so that they can award customers with certificates and digital badges when they achieve certain goals.
Reporting and assessment tools
Schneider Electric can also use Rise Up's reporting and assessment tools to view each customer's progress in real time, from the moment they first access their virtual city.

They can view statistics on:
How many customers have started a course

How far each customer has progressed

How many customers have passed or failed

After viewing this data, Schneider Electric can offer up course updates and reminders to customers, along with general encouragement.
Tailoring modules to suit learners
Rise Up's assessment tools also play a key role in tailoring training courses to better suit Schneider Electric's customers. If the majority of customers are failing the same modules, it could indicate that it needs to be further developed so that it's easier to understand, or easier to engage with.
The ultimate digital transformation
Working side by side with Rise Up has transformed the way that Schneider Electric connect to their customers. By storing all of their training content in their virtual city, Schneider Electric ensures that everything is easily accessible for customers—enhancing their experience and keeping them engaged at all times.