9 Minutes of reading
Buyer beware: How to choose the right LMS provider
There's a lot of choice out there in the LMS (Learning Management System) market. So much choice that finding the right provider and the right platform can be a daunting prospect. But, as with any technology purchase, you can increase the likelihood of making the right decision if you follow a few key steps. That's what Dr Anu Obaro, consultant radiologist and online training lead at the National CT Colonography Training and Accreditation programme of the NHS and Neil Bradley, UK Territory Manager at Rise Up, talked about in their session Buyer Beware: How to choose the right LMS at this year's Learning Technologies Conference.
Why choose an LMS?
They have been around for quite a while now – are they still a good option? Are they worth the price tag? The answer is a resounding yes. For a start, companies need to have a learning platform, a place to offer content, resources and learning events. The LMS provides that. It can be the backbone of your learning provision, while also offering lots of new, innovative functionality.

The fact that LMSs have been around for several years and are still used by many companies across the globe is testament to their value. They may be a bit long in the tooth (in tech years, they are positively ancient) but they've moved with the times. The modern day LMS offers many features and functionalities that weren't available back in the late 1990s, when they first came on the scene.
The modern day LMS facilitates social and collaborative learning, for example. It is increasingly mobile-optimised. It offers a broad range of learning solutions, including things like curated learning and microlearning. And this is critical in today's hybrid world - the LMS is really good for blended learning, enabling employees to have choice about what they learn, how they learn it and when they learn it. It's so important that learners have equality of opportunity and that those working remotely can access the same learning as those in the office and that it's of the same quality.
And there's the data gathering aspect. The LMS is a great platform for collecting, analysing and storing data, which is of huge value to businesses and to learning teams.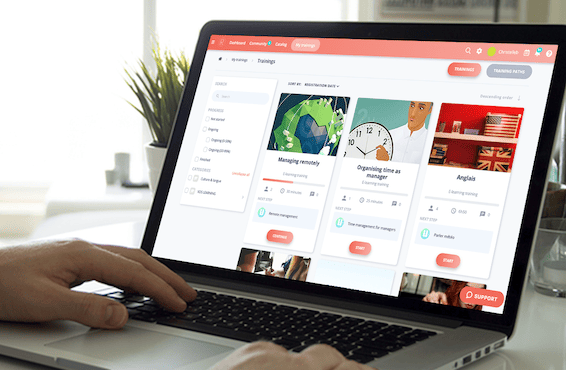 Top benefits of using an LMS
In a recent Rise Up blog post, we outlined seven top benefits of using an LMS. We think and know that having an LMS will:
Make training accessible and flexible for all
Enable you to organise all of your company's learning content in one place
Save you time
Save you money (when it's a cost effective LMS)
Constantly improve the quality of your training
Enable you to track employee progress through digital training management systems
Protect your data
But, it is an overcrowded marketplace. It's brilliant that there is so much choice, but it can be hard to cut through all the noise to find the solution that best suits your needs. And some LMSs promise a lot more than they deliver.

According to Bradley, in his Learning Technologies talk, choosing the right LMS is one of the most, if not the most, important decisions a learning team has to make. Unfortunately, a lot of people make the wrong decision. Or they don't make the best decision. Research by the HR analyst group Fosway found that 65% of learning leaders are dissatisfied with their learning technology, saying their current platform is not fit for the modern workforce. That is almost two thirds of learning leaders saying their tech isn't up to scratch.

So, what advice did Bradley give to learning and HR leaders at this year's Learning Technologies show to help them navigate their way through their LMS purchasing journey?
Top tips to navigate the buying process
Know your organisation and your audience
What do you need your LMS to achieve? What are your expectations, objectives and goals? You might want to reduce the administrative burden. Or to foster a culture of collaborative, social learning. Or to provide high quality learning that is consistent across different geographies. Or all of those things and more.
It's essential that you think about your learners and their needs
Who are they and what level of education do they have? How tech savvy are they and will they be able to easily navigate the platforms you are looking at? What are their learning preferences and styles now and what could they they be in the future with a little guidance?
Think about what you want your learners to learn and how
Think about what skills, behaviours and attitudes you want to develop now and in the future. Are your learning priorities aligned with the organisational priorities?
These are all really important question that need careful consideration. Whatever LMS you choose, it needs to reflect your organisation, your learners and what you are trying to achieve. It's about choosing a platform that will do what you need it to do. And about choosing a provider that understands your expectations, objectives and goals and wants to meet them.
And, of course, you need to think about what learning will look like. Will it be face-to-face? Digital? A mix? If you want to foster social learning, how will you do it? What about community groups and forums? Organisations are increasingly recognising the value of employee-led learning and organic content. If that's something you want to do, what content authoring tools do you need?
Detail is important but so is the overall picture. What will the experience be for learners using an LMS? Will they be accessing learning from their workstations? On the move? Do you want single sign on?

On top of that, you need to think of the tech you are already using in your organisation and how compatible it will be with any new solutions. How will it integrate with your HR systems? CRM systems? What level of support will your LMS provider give, during implementation and from then on?
Budget is also key
Have a plan for how much you want to spend and what pricing model suits your needs. There are different pricing models out there, so think about which will give you the best ROI. What are the up front costs? What are the ongoing costs?
Nobody wants to fall into the 65% bracket – being a learning leader who thinks their platform isn't fit for purpose. Avoiding that bracket takes input and commitment, but getting the right LMS is well worth the effort.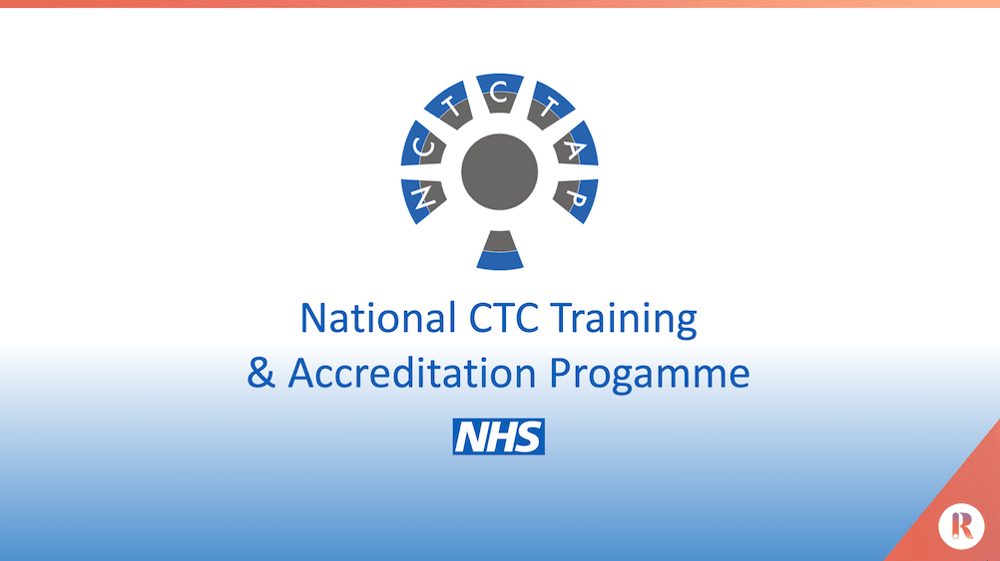 Case study: the National CT Colonography Training and Accreditation programme of the NHS
Dr Anu Obaro, consultant radiologist and online training lead at the National CT Colonography Training and Accreditation programme of the NHS, also spoke at the event. Obaro and her team chose Rise UP as their LMS provider, and are currently conducting regional pilots, before rolling it out nationally. Obaro talked about their needs and the procurement process.
What was the need?
"CT colonography is a great test when done well, but there is no standardised learning to learn how to do it well or how to interpret the scans. It depends on where you train, how good your supervisor is…. We wanted to address that variability.

We needed some online delivery of training content and wanted to deliver really good, high-quality training. We wanted to use cutting edge technology – not something the NHS is known for. We had to set up a centralised system in order to train across the country and we wanted minimal set-up.

We also wanted to save time and to provide automated results, as there would be a lot of testing. We wanted to make sure the analytics would be robust enough to iterate.

We wanted it to look good and we wanted trial access. That was so important. We wanted to be able to interrogate it and make sure it was doing what we wanted it to do."
What was the approach?
"I needed someone to help me wade through everything to find the best solution, so I built a team. We had a very clear research goal and created a wish list, all the pain points I wanted to address. Then we applied a filter – desired, preferable and optional extra. That helps to prevent scope creep."
What was the most valuable learning point in the process?
"The writing of the brief, which we shared with a variety vendors. The more detailed the brief is, the better the vendor will understand your needs. The process of going through our requirements allowed us to pick seven really good vendors. It's critical you get a vendor that meets your needs.

Also, allow time for comparison to choose your vendor. The vendor we went with – Rise Up – was our last vendor. We had already made our decision and had we been under pressure we would have chosen someone else."
How is the pilot going?
"Really well. We have been able to build something that looks really nice, that is responsive, iterative and gives feedback that improves training. It's really amazing to do this through our collaboration with Rise Up."