5 Minutes of reading
Boost Learner Engagement with an LXP
Nowadays, it's almost impossible to imagine training your employees without using some kind of online platform. To help ensure the best possible results, many companies have already turned to learning experience platforms (LXPs), while others are still considering making the switch.
No matter which camp you fall into, it's always a good idea to get some tips to make sure you get the most out of your platform. We know by now that LXPs place learners at the heart of the training process—but do you know the best ways to boost engagement using your platform? We'll show you how!

How LXPs create learner-centred training
In the past, training was thought of as an activity that learners only participated in passively—perhaps listening as a tutor delivers a seminar, or, more recently, watching videos on a computer screen. Learning experience platforms break away from this notion.
LXP training puts user experience first. By using one of these platforms, you can empower employees to take charge of their own training pathway.
Achieving this means offering a personalised, intuitive and seamless experience that can be accessed from all devices, including PCs, smartphones and tablets. It also means giving them the opportunity to get involved directly, such as through sharing content and discussing topics with colleagues.
By making the learner's experience central to all training activities, LXPs are able to keep motivation levels high. This is achieved by giving them agency over how they learn and adapting the process to better meet their personal goals. In turn, this strategy helps to increase employee engagement and allows learners to develop new skills more quickly. This results in improved individual performance and better results for the whole company.
How to engage learners online
One of the key challenges of any training department is getting employees to connect with the learning material they are given. Falling back on the same old e-learning modules means that you risk boring your learners, thus leading to lower completion rates and results that fall short of expectations.
Fortunately, things don't have to be this way. By using a learning experience platform, you gain access to a plethora of training methods and resources that can grab employees' attention and make the process of gaining new skills more fun.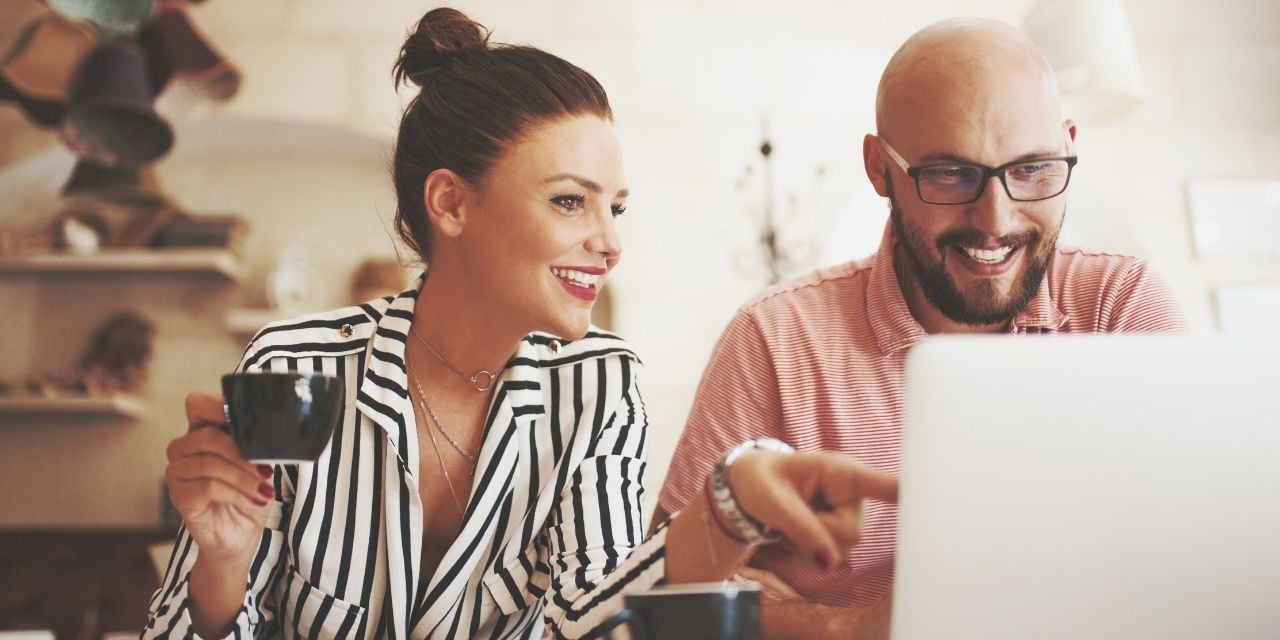 One such method is gamification. You'll likely recognise this approach from some of the most successful learning apps around nowadays. It consists of giving learners rewards when they spend a certain amount of time training, or when they pass a test showing that they've gained a new skill. This may come in the form of badges; alternatively, learners may accrue points and 'level up' when they get to a certain number.
Gamified learning, however, is just one of the approaches LXPs use to increase employee engagement. Let's move on to discuss some of the other prominent employee engagement strategies in greater detail.
Mobile learning: training on the go
As technology evolves, LXPs are able to offer learners ever more flexible, user-friendly training methods. Naturally, in recent years, this has meant a shift towards mobile learning.
Mobile-first design has become par for the course when designing modules for use on a learning experience platform. Responsiveness—ensuring content is correctly displayed across all types of screen—is one part of this.
This development means that learners no longer need to be sat at a workstation in an office in order to take part in training. Instead, they can take advantage of mobile learning and access their LXP anywhere, anytime.
Yet another plus is that mobile learning is now available even when your device is offline. This means that you can easily log on and complete a few modules while commuting, or even mid-flight! These features give employees more autonomy, and makes it far easier to build time into their schedule for learning. As a result, this helps them to feel more engaged and makes it more likely that they'll complete their training.
A final welcome development is that, nowadays, content designers adapt their work to make it mobile-friendly. So, rather than providing employees with lengthy videos to watch, new formats are springing up, such as microlearning modules, podcasts, quick video clips and slideshows. This makes content more easily digestible and helps learners to retain new information.
Adaptive learning and personalisation
One of the hallmarks of a learning experience platform is its ability to offer adaptive learning. This approach relies upon artificial intelligence to shape each learner's training pathway so as to best suit their needs and goals.
As employees progress through their training, the LXP gathers data about them and the time they spend using the system. It takes into account information such as their job role, existing skills, preferred types of content, and the pace at which they learn.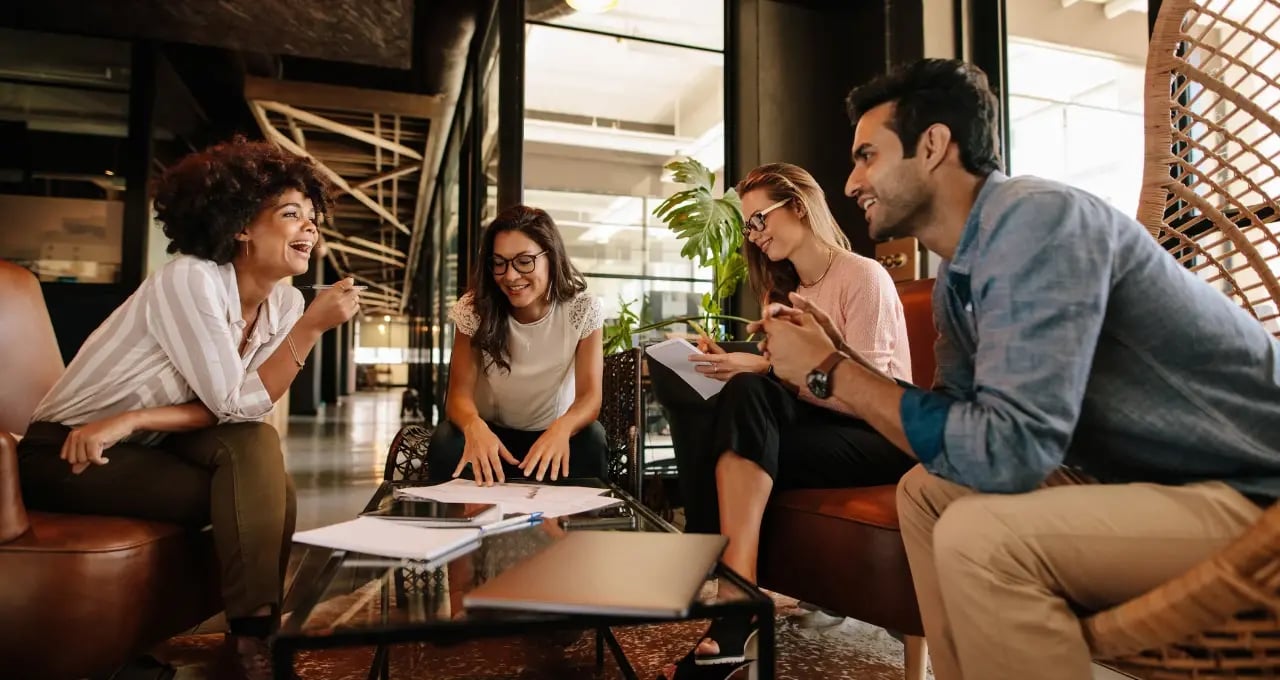 The data collected enables the LXP to offer the employee personalised learning content and training methods. It can even offer support adapted uniquely to their needs, with recommendations shaped by the way the learner interacts with the platform. The training activities a learner sees are therefore reflective of their skills, expectations and preferences. LXPs thus increase learners' engagement by offering them training content tailored to them.
Why social learning is so important
One surefire way to boost employee engagement is to foster a sense of community learning. Once again, an LXP is a perfect solution for this.
Platforms such as Rise Up offer learners a community space in which they can chat to each other, as well as with their trainers. This includes functionality similar to a forum or messenger service, while other features closely resemble social networks. For example, learners can add posts and comments, and share a variety of different content, such as blog articles, videos and podcasts.
This kind of approach is known as social learning, and it has become central to the way that digital learning works today. This is yet another way in which LXPs put user experience at the heart of training, as learners have the opportunity to share content that interests them and add their own unique input.
Additionally, by facilitating information sharing and discussions between learners, LXPs encourage every individual to build up their skills and gain new abilities.
We earlier discussed how gamification can increase learners' engagement, and this indeed plays a role within the sphere of social learning. After all, it's more fun to gain new badges and to move up to a new level when you're competing with your colleagues!
One additional way in which LXPs allow for social learning is through the formation of groups. It takes just a few clicks for a system admin to create communities of learners based on job roles, needs and objectives. This allows groups to come together with a common purpose, making community learning all the more effective.
It's clear that there's no shortage of ways in which an LXP increases engagement. So, if you're looking to get your employees more involved in their training, an LXP could be exactly what your business needs.