6 Minutes of reading
Social learning: 10 techniques to improve it
Social learning is a new learning method based on exchange between participants! Discover 10 tips to implement it or improve it and get the best out of your employees' skills.!
New learning methods are emerging since the advent of e-learning in vocational training. Some of these methods have found their place in the training process, such as social learning, which relies on exchange and sharing between learners to ensure their success. But how can you integrate it into your training, or improve it if it doesn't give you the expected results? This article gives you 10 tips to succeed and develop the learning and skills of your employees! By promoting belonging to a community or a group, you will strengthen learning.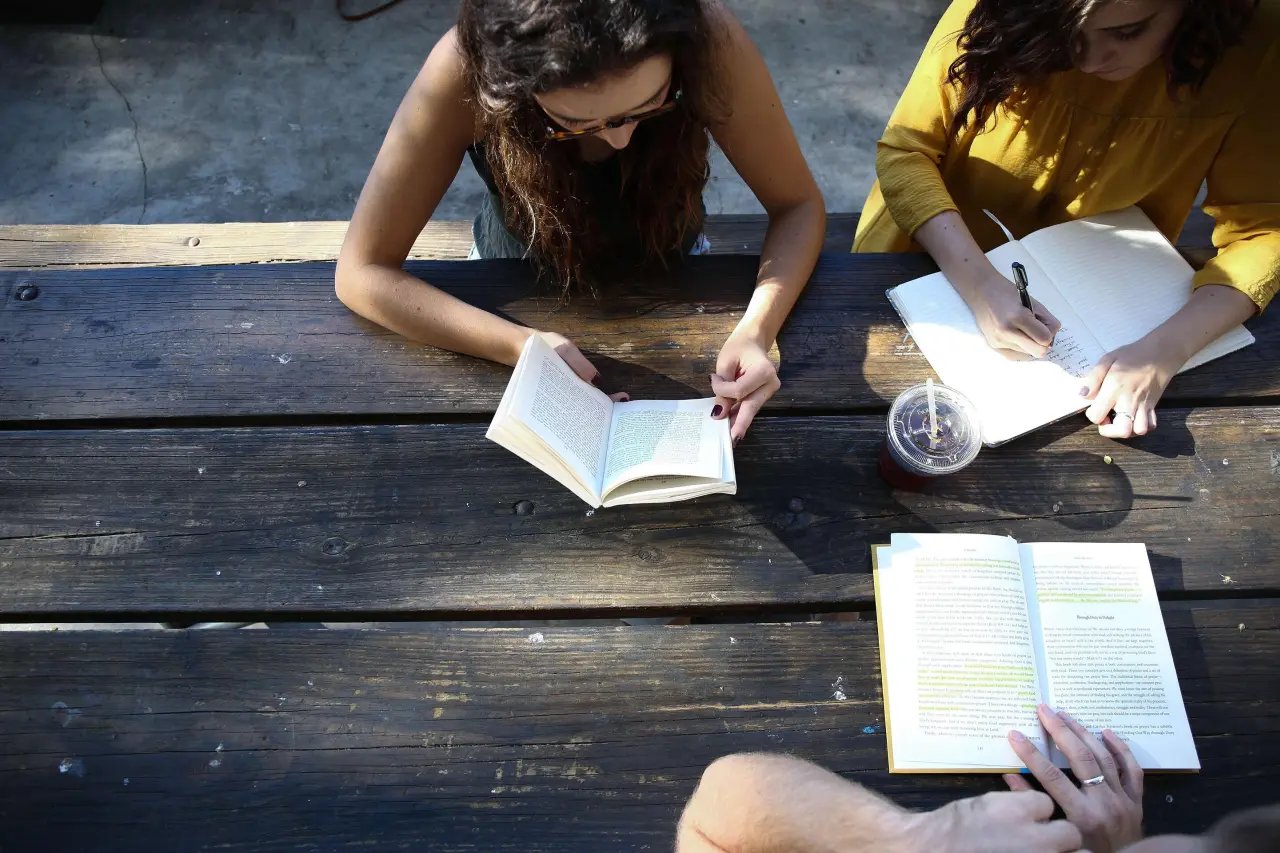 1. Create a community of learners: the ABCs of social learning
Above all, you need a community of learners if you want to foster sharing. To do so, you can group them according to their professions, their training courses or even their regions. This step is the most important. On the one hand because it marks the beginning of your e-learning. On the other hand because we are sociable beings who feel the need to communicate. By encouraging people to belong to a community or group, you will strengthen learning.
2. Then introduce them to sharing
If you want your community to be lively and to have a lively exchange then you will need to initiate this sharing. Although sociable, human beings can sometimes be reluctant to ask for help or simply be the first to engage in a conversation. For example, you can perfectly well start by introducing yourself and inviting your learners to do the same. Talking about a common background or profession will make it easier for them to talk to each other.
3. Strengthen your social learning by promoting mutual aid between participants.
The same goes for mutual aid between your learners: you can give them a little help! Once the presentations have been made, don't hesitate to encourage them to communicate and support each other. For example, you can set up a mentoring system between old users and new recruits. This way you force the newcomers to share their results or questions and you make the old ones responsible at the same time..
4. Use social networks
Social networks are a good way to facilitate communication between learners. They are accessible to all, and very practical. For group conversations, for example, since you can exchange all kinds of content (text, audio, images, videos, etc.). Moreover, a large part of the population is already used to using these platforms on a daily basis, which makes it easier to get used to them.
5. Gamification, the ally of social learning
Once your community is well established, you need to keep it as attractive as possible for your training. To do this, you can opt for gamification: a term that appeared following the emergence of video games in the 2000s and which designates a playful, game-based learning experience that allows the learner not to get bored during his training and therefore, to follow it through to the end. Learn more about gamification.

To preserve the interest of your community as well as the good understanding between your learners, you can organize group games during which each participant would have their playing cards!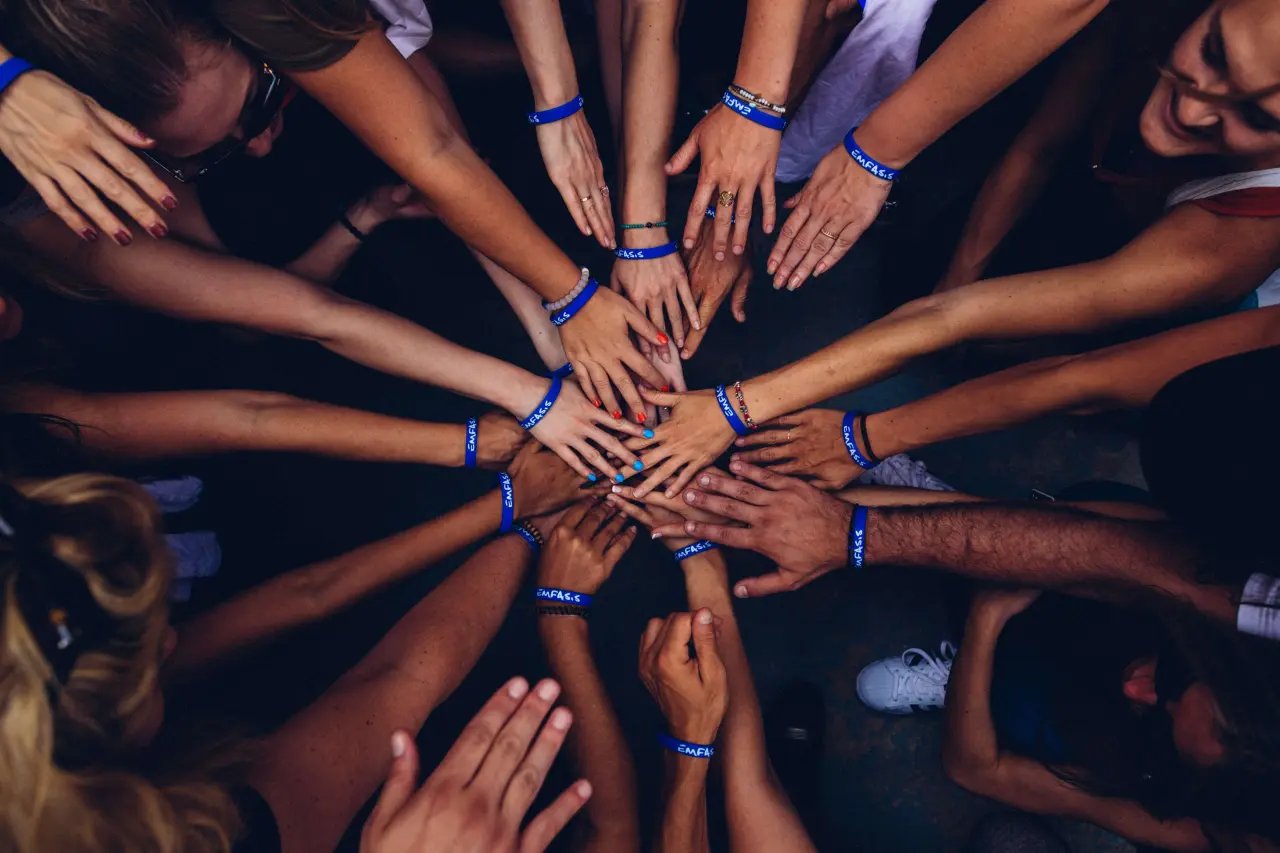 6. Schedule virtual classes
It is not always easy to maintain group cohesion when all your learners are far away from each other. Don't panic! You can rely on virtual classes to bring your community together for a working session. A reminder, what is called a virtual classroom is a video conference with several participants, usually a trainer and several learners. This format favours direct exchange and allows learners to ask questions to the trainer as if they were participating in a real face-to-face training session. To learn more about the organization of the virtual classroom, go to our article!
7. Forums & blogs... In "social learning", there is "social"!
The importance of communication within a community should not be overlooked, especially if your goal is to facilitate your learners' learning by promoting social learning! Although group discussions on social networks can be very useful, it would be better if you set up a forum or blog, accessible directly from your training platform.
8. Prepare group work and exercises
Always with the aim of maintaining a connection between your learners without distracting you from your main objective, which is a good training success, organize group work! These will force participants to work together and communicate in order to progress in their training. In addition, group work is an excellent way to motivate your learners since they will be challenged by the group and will have to show good team spirit and be involved in the project so as not to penalize their teammates..
9. Vary your e-learning formats
While it is true that cohesion within a group of learners promotes their learning, it should not be forgotten that communication can also have its disadvantages. Indeed, if your learners get bored during the training, they will not hesitate to discuss it among themselves! This will have the effect of demotivating them much more quickly than if they were alone.

In order to keep their concentration and attractiveness throughout the training, you must make it attractive. This means that you must use all the resources available to you and vary your learning formats (videos, webinar or micro learning: very short but relevant training sessions that will delight your learners!).
10. Conclude your social learning with an assessment
As previously explained, the group needs challenges to progress! There is a misconception that competition tends to separate people. This is sometimes true, but most of the time, a little competition can be a very good way to stimulate the interest of the participants. Always end your training with an evaluation. Having a challenge is a great way to motivate your learners to succeed. You can even set up a ranking system throughout your courses, with, why not, rewards for the participants with the best results.

You know all the tricks for integrating social learning into your courses, or reinforcing the one you have already set up!