Conversational AI training solution
PITCHBOY is the 1st tool for creating conversational experiences, or conversation simulations, used to develop skills. PITCHBOY combines the most innovative AI and voice recognition technologies to immerse end users in realistic working or living environments.
These conversational experiences (audio, video, 360° video, deepfake video) can be used for quizzes, microlearning, or digital role-playing.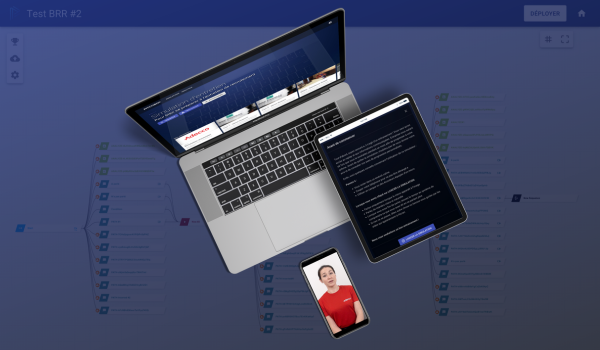 At PITCHBOY we make immersion easily accessible from your browser. We have partnered with Rise Up to bring an engaging and interactive situation where your learners can express themselves naturally with a filmed or recorded interlocutor.

PITCHBOY