2 Minutes of reading
Increase your training ROI with the help of mobile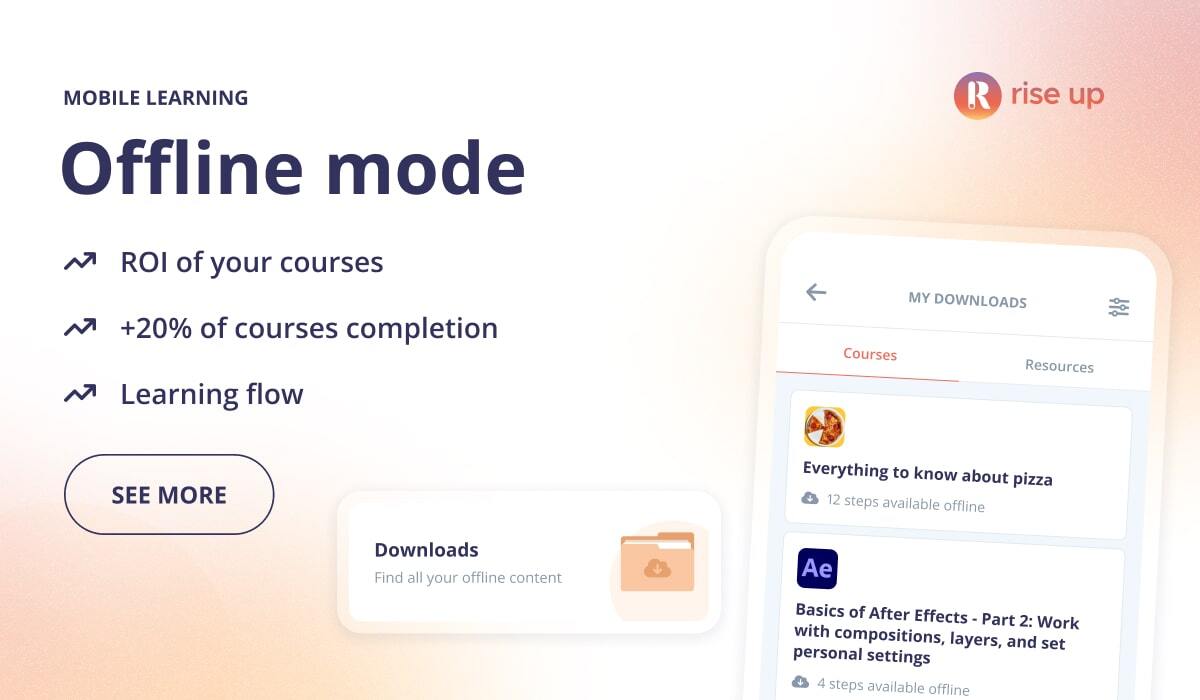 Access to training without an internet connection: a key engagement driver
The Rise Up app enhances the effectiveness of your training beyond offline access.
The importance of mobile learning in professional training is obvious. Rise Up made an interesting observation when analyzing the behavior of learners on its platform: their engagement in their journey is significantly higher when they use the offline functionality.
One of the strengths of mobile learning is its accessibility, even without an internet connection. The possibility of learning offline is a source of better employee commitment. The figures leave no room for doubt: the training completion rate is 20% higher when the employee uses the Rise Up app offline. As for the progress rate, it has increased by 25%! Logically, the ROI of training and employee performance also increase significantly.
How do we explain the power of offline learning? It's due to the continuous availability of resources and training stages. The employee faces no technical, technological, or geographical constraints. Wherever they are and whether their Internet connection is poor or non-existent, they are offered the same learning opportunities as an individual benefiting from an optimal connection. In this, offline mode ensures fairness and inclusiveness since it puts everyone on an equal footing regarding access to training.
The learner simply needs to download the content in advance, allowing them to access it anytime and from any location. As a result, employees can progress through their training without experiencing any frustration, leading to a smoother and more seamless learning experience.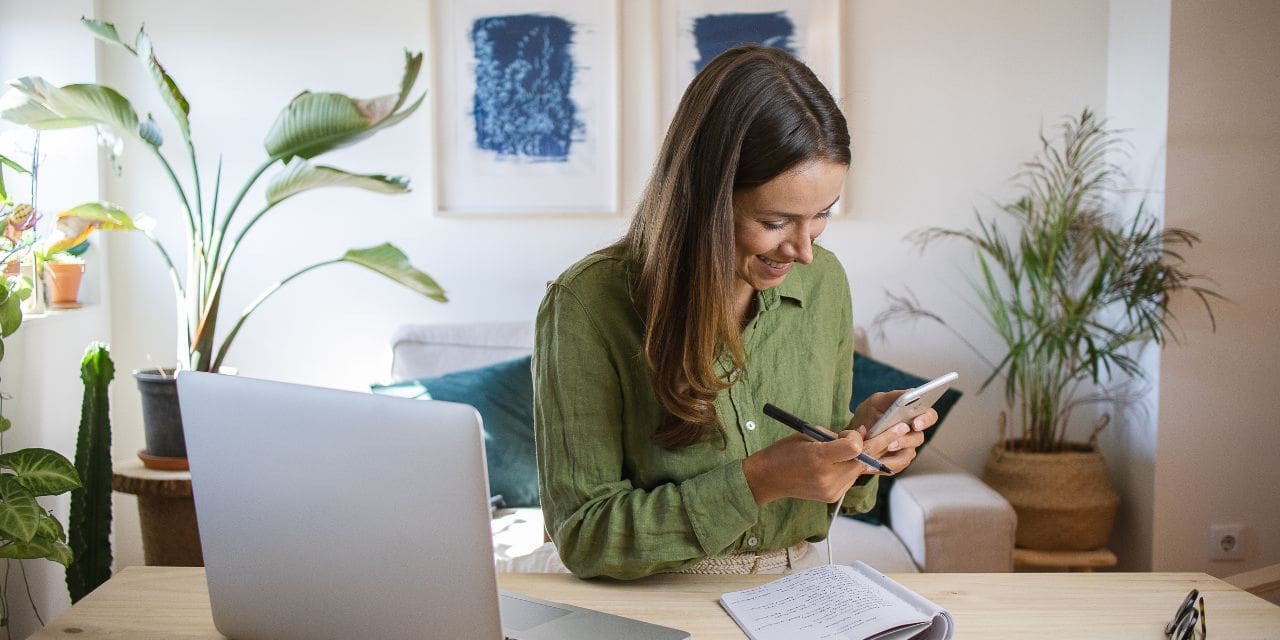 The Rise Up app enhances the effectiveness of your training beyond just offline access.
The Rise Up app provides an ideal platform for mobile learning and micro-learning, featuring short learning sprints of 5 to 15 minutes. This format allows employees to progress at their own pace and reinforces memory anchoring. Research shows that accessing short content multiple times and in close proximity is more impactful than following a longer training session. This approach leads to better comprehension, assimilation, and long-term memorization.
In addition, the in-app messaging feature fosters interactions, mutual aid, and knowledge sharing, providing further motivation for learners.
In summary, mobile learning has never been more user-friendly and accessible, leading to unprecedented employee engagement and performance levels.