6 Minutes of reading
Learning culture: How to address the skills shortage?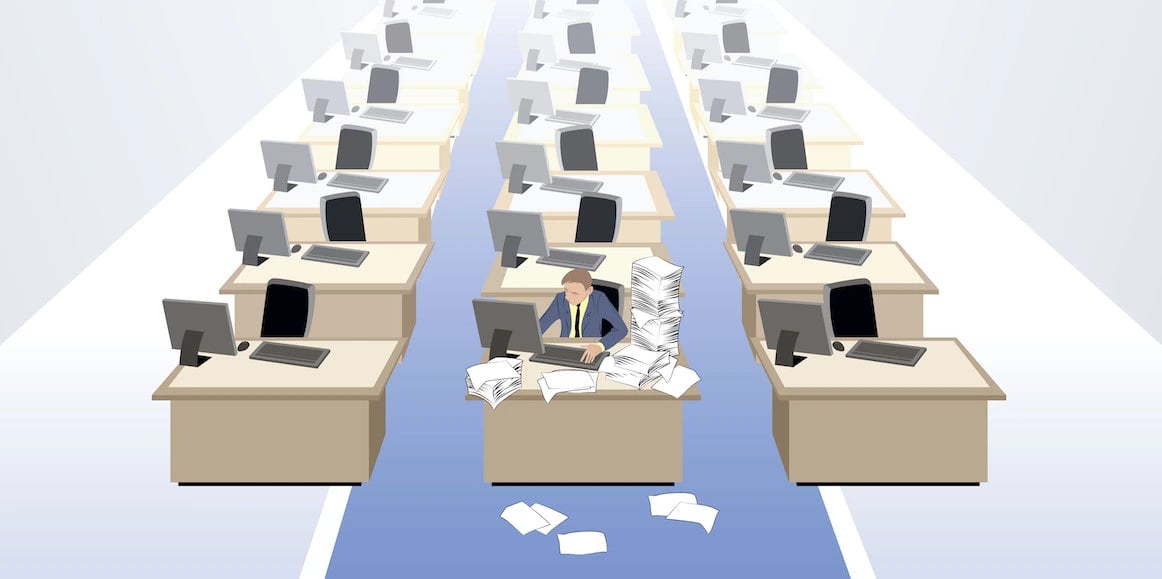 This is the last post in our series of articles on learning culture, but it's by no means the least important one. In a learning culture, skills are a top, strategic priority. They are assessed, worked on and renewed all the time, with everyone taking responsibility for skills – learning teams, senior leaders and employees. But, what's the current situation with regards to skills in the UK?
To see our previous posts, visit:
Skills shortage in the UK
There's no escaping the fact that the UK is suffering from a significant skills shortage and has been for many years now. This skills crisis stretches across all industries and is at all levels – from senior leadership through to entry level roles. And it includes the whole spectrum of skills – from new, cutting edge digital skills through to softer skills such as communication and management.
According to the Open University's annual Business Barometer report, this skills deficit is really hurting organisations. The latest iteration of the report found that 63% of organisations are struggling to recruit people with the right skills. That's almost two thirds of organisations in the UK lacking the skills they need. Just under a quarter (24%) say it will remain their biggest challenge for the next five years, with 56% saying unfilled vacancies lead to an overextended workforce, as well as stifling growth and impacting on staff wellbeing.
And then there's research from the World Economic Forum (WEF) that makes for even more sobering reading. The Future of Jobs Report 2020 predicts that 50% of the workforce will need reskilling by 2025. That's half the workforce needing new skills in just a few years. Job roles are changing fast and skills needs date very quickly, requiring employees to learn new skills all the time.
These reports (and others) make it very clear that the skills problem is not going to go away. If anything, the WEF report shows that it's only going to grow and keep growing.
What can employers, learning and HR teams do about the skills shortage?
Hiring talent when needed is one obvious solution, but that's only really a sticking plaster approach to the skills crisis and an expensive one. It's particularly expensive if you could consider that employers could be paying a premium to buy in the most-in demand skills, while at the same time parting with considerable sums of cash to lay off employees whose skills have gone out of date. That's a situation many employers could be facing come 2025 if they haven't done anything about updating the skills of their existing workforce.
Of course, every organisation has to recruit new people, but it's high time organisations took a more long term, strategic approach to workforce planning, enabling them to upskill and reskill existing employees so that they have skills that are fit for purpose. This includes looking at organisational attitudes to and approaches to learning.
What is your culture around learning? That is a question that L&D, HR and business leaders need to ask themselves. And they need to ask employees what they perceive the culture around learning to be. Do they feel learning is valued in the organisation? Are they encouraged to learn new skills, to take ownership of ensuring they have the skills required to move the business forward?

Employers can only really address the skills crisis by having a learning culture, by having learning at the heart of business operations. Organisations that have a learning culture enable learning to keep happening organically. In these organisations, skills are honed and updated continually, both formally and informally. And people are invested in their learning needs, seeking out new skills that will help them do their jobs better.
In a learning culture, everyone recognises that learning is not a one-off event – a three day training module on leadership that sets people up for their career as a leader, for example. That approach doesn't cut it any more. All of us, from senior leaders to junior employees, need to keep topping up our skills and knowledge, throughout our careers. This can only be achieved through having a learning culture.
You can't have a learning culture without a focus on skills
We've talked at length about learning culture in this series of posts – what a learning culture is, how to achieve it and the importance of employee engagement and a positive employee experience. But you can't have a learning culture without a focus on skills. What business critical skills does the workforce need today? Tomorrow? Do you have those skills? If not, how will you get them? Who needs reskilling or upskilling, why and when? How does your organisation conduct its horizon scanning? These are all really important questions that L&D and HR teams need to be asking.
But L&D can only do this by talking to the business. Learning professionals need to be in constant communication with people from all the other business functions, senior level people and junior people (and all those in between!), talking to them about their skills needs. L&D needs to encourage everyone to take responsibility for thinking about skills. By doing this, L&D ensures that the learning strategy is informed by and aligned to business objectives.
Learning, reskilling and upskilling need to be an organisation-wide priority
We've talked about trust, leadership, engagement and empowerment being core to learning culture and they are. As well as offering useful and relevant learning that is aligned to job roles and changing skills needs, leaders and managers also need to trust employees to seek out the skills they need. They need to empower them to take control of their learning. Employees that are learning new skills and are really tuned in to the needs of their job tend to be highly engaged.
And leaders need to be looking at their own toolkit – do they have the skills needed to lead in this digital, VUCA (volatile, uncertain, complex and ambiguous) world?
Conclusion
Covid-19 really brought home the need for skills to be constantly updated and refreshed, whether it's digital skills to operate in a tech-centric world or soft skills that enable people to communicate and collaborate effectively in a hybrid environment. As the WEF report demonstrates, tomorrow is only ever just around the corner.