10 Minutes of reading
Upskilling: the key to the skills shortage
According to a report published by the ONS, there were a record 1.2 million job vacancies in the three months to November 2021 in the UK, with businesses struggling to fill posts. The main reasons for this were a low number of applications and a lack of qualified applicants – indicating an economy-wide, national skills shortage.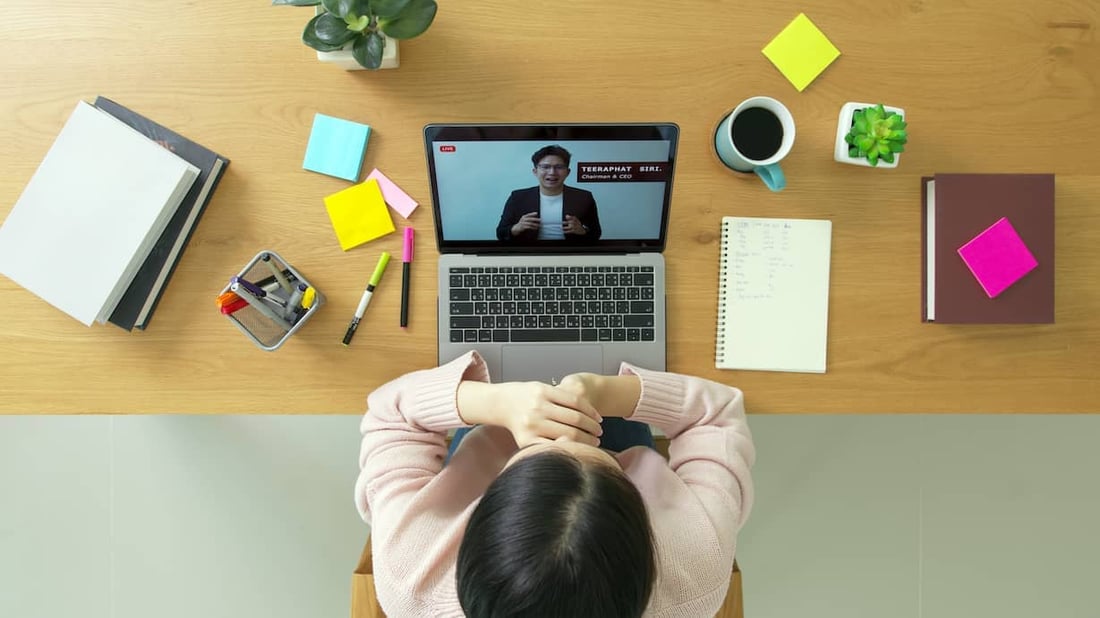 What's more, by 2030, it's estimated that two thirds of the UK workforce could be lacking in basic digital skills, while over 10 million could be underskilled in leadership, communication and decision-making.

Could upskilling hold the key to bridging the skills shortage and making organisations – and employees – more agile, resilient and competitive?
What is upskilling?
Upskilling is the process of providing training to employees to enable them to develop new skills or strengthen existing ones. This might be to improve their general work performance or to provide them with a particular skill needed for a specific task or project.

An example we'll all be familiar with is digital upskilling. As the pandemic has accelerated many organisations' digital transformations, including the shift to remote working and the move to cloud computing, it has become clear that there is a digital divide to be bridged.

Consequently, many companies are teaching employees the skills they need to keep pace with the digital revolution. PwC, for example, has implemented a range of innovative initiatives, including a Digital Lab, where employees can share new automations and ideas, and a Digital Fitness App, which employees can use to complete an initial assessment, obtain their digital fitness score, identify gaps in their knowledge and design their own digital learning plan.
Upskilling vs. reskilling: what's the difference?
Whereas upskilling is aimed at training employees in new or existing skills to optimise their performance, reskilling is designed to train employees for a different role within the same company.

Upskilling and reskilling therefore have slightly different aims: the first creates a more specialised workforce, whereas the second creates a more versatile workforce.

With both upskilling and reskilling, it's important to note that they can include hard and soft skills. It might be tempting to think of technology-based skills, but in fact there are plenty of soft skills – including creativity, emotional intelligence and critical thinking – that will be increasingly important in tomorrow's digital economy.
Upskilling: the solution to the skills shortage?
The skills shortage isn't just a problem in the UK – it's a global challenge. According to a widely cited report published by management consultancy Korn Ferry, there will be an estimated talent deficit of 85 million workers in 2030. In financial terms, that's a pretty expensive skills shortage – worth a staggering $8.452 trillion, no less!

In recent years, many organisations have resorted to hiring to plug the skills gap, rather than upskilling their own workforce. The problem is that the job market only has so much talent. And in an increasingly tight job market, this approach has become unsustainable. Only now are companies beginning to see the benefits of investing in existing talent rather than recruiting externally.
A changing approach
All this requires businesses to adapt their approach and embed learning within their organisation, rather than cherry-picking talent from elsewhere. Ensuring that learning and working go hand in hand is the only way to sustainably bridge the skills gap and ensure that employees are ready to adapt to future challenges, be they related to technology, regulations or ways of working.

If the pandemic has taught us anything, it's that the world of work is undergoing a huge transformation. Organisations therefore need to be prepared for the unexpected and ensure they have a workforce equipped for the future.

The benefits of upskilling
It's good for business: by helping employees to do their jobs better, upskilling helps employers to retain their staff, as well as attract new talent. It also helps businesses to plan ahead for the future and consider the skills they'll need to remain competitive.

It's what employees want: the top reason why workers leave a role is a lack of scope for learning and development. Employees now expect to be given professional development opportunities. And in such a competitive job market, there will no doubt be lots of other companies waiting to offer them these opportunities.

It makes for a happier workforce: embedding a learning ethos within your organisation, where employees are committed to improving themselves and the business, is invaluable. What's more, with a more fulfilled workforce, you're likely to gain a reputation as a great employer and attract talent from elsewhere through word of mouth.
How to upskill your employees in 6 steps
1. Assess the skills you already have
Start by looking at the skills your organisation already possesses. You could begin by looking at your organisational strategy and how the roles within each department fit into your business. Then, you could look in more detail at the skills of individual employees within each team with a view to identifying what each employee contributes.
A good place to start might be asking employees themselves about how they rate their strengths and weaknesses. What are their key skills, and what level have they mastered these skills to? This could take the form of a quick skills test, or even a survey, like the one below:

2. Assess the skills you will need in the future
While this might seem a bit daunting, there's no need to think too far ahead into the future. Focus on the skills that you're likely to need in the next 5 years, for example. Are there any regulatory changes on the horizon? Is technology having a specific impact in your industry? Are you planning to take the business in a slightly different direction?

You can put these questions to the heads of each department or team, which will enable you to get a clearer picture of the kinds of skills you're going to need. Then, it's a case of comparing your current skills against skills you'll need in future. The difference between the two is your skills gap.

Of course, you'll need to prioritise which skills are business critical, and which are desirable. If you can, focus on where you can make quick wins and see immediate results. However, bear in mind that initiatives such as digital transformation might take longer to implement.
3. Ensure employees understand and support your objectives
It's important that your employees understand why you are undertaking an upskilling programme. What are the benefits for them? And how will they be supported?

At this stage, it's a good idea to take on board any feedback from employees and listen to all of their concerns. For example, some people might be fearful of new technology and worried that if they don't upskill fast enough, their job will be at risk. Others might worry that they won't have the time to dedicate to additional training.
Reassure your employees and communicate that upskilling is intended to benefit them as much as the company.
4. Set SMART goals
The goals you set need to be specific to each department and employee. They also need to be measurable, attainable, relevant and time-bound – in other words, SMART.

For example, you could create a list of future critical skills, tailored to each employee, and give them a realistic timeframe to achieve each skill.
5. Consider the learning format that you'll use
How do you want your employees to learn these skills? You need to ensure that you apply relevant learning formats for each skill. Start by brainstorming the formats that you can realistically offer (e.g., workshops, video tutorials, e-learning modules) and then match each skill to a format.

For example, learning how to use a new piece of software might be well suited to an online module, with video demos and the chance to go at your own pace. However, the same format might not work so well for teaching a soft skill, such as critical thinking; a more appropriate strategy for this might be in-person group work, where trainees can interact synchronously.

Moreover, it's a good idea to give employees a say in their own learning. Could you give them a choice of an in-person class versus e-learning module, or offer a blend of the two?
6. Design and roll out your training programme
Fortunately, designing a training programme has never been easier with an LMS platform like Rise Up, which enables you to create training modules and content in a range of formats.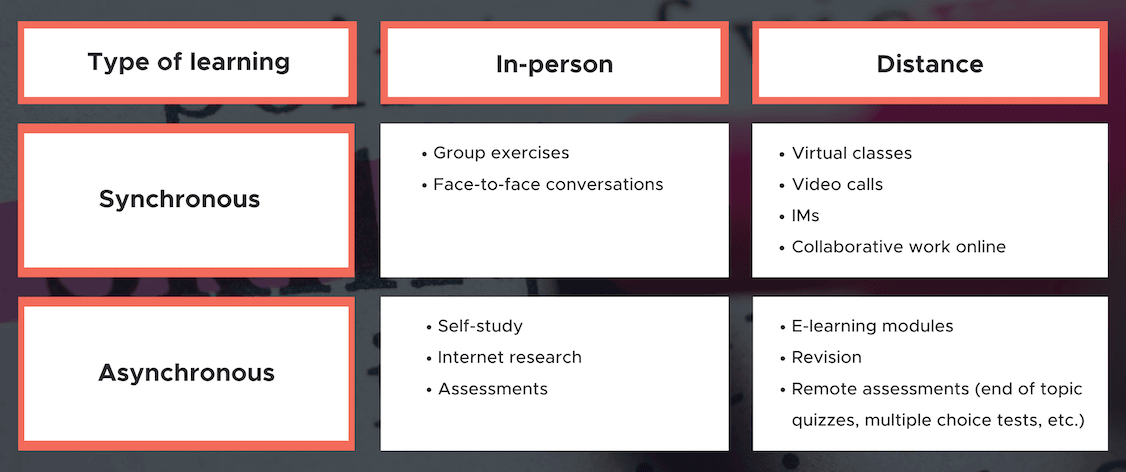 Top tips
Continuously monitor trainee progress: It's no good investing in a training course if your employees aren't engaging well with it. A low completion rate might indicate that you need to use more engaging formats, while a low success rate might indicate that the content could do with being easier to understand and more digestible. Seeking constructive feedback from trainees is key.

Reflect on your upskilling goals regularly: Don't be afraid to reanalyse and, if necessary, reposition your future critical skills. The key to addressing the skills shortage is proactively anticipating what's coming down the pipeline, rather than reacting to what's happening right now. This requires a dynamic, adaptable approach.

Celebrate your successes: Remember that upskilling is designed to equip your organisation and employees with the skills required to succeed. Managed to successfully train a department in a future critical skill? Celebrate your success and showcase it!