8 Minutes of reading
LEARNING METHODS ON A LEARNING MANAGEMENT SYSTEM (LMS)
When it comes to training programmes, it's absolutely essential that you provide an engaging learning experience that will actually improve the skill development and performance of your employees. The best way to do this is by picking a learning management system (LMS) that provides a range of learning methods that you can adapt to suit your learners and training objectives.

In this guide, we're going to walk you through the different types of learning methods an LMS can provide, their capabilities and how you might adapt them to cater to your needs.
Using an LMS platform
Before delving into the different types of learning methods that are available with an LMS platform, we've first got to establish what you can actually do with an LMS.

A learning management system, or LMS, is a platform that offers limitless potential when it comes to training programmes. For starters, with an LMS like Rise Up, you can upload your own existing training resources to the platform, or create new ones from scratch, to be distributed to your learners in a digital, virtual or face-to-face format.

Once you've got your resources sorted out, you can start assigning programmes to your learners. Depending on the size of your business, and the training you're looking to provide, you can create groups to assign department- or position-specific courses to a select group of employees.

As your learners progress through their courses, you can track their individual scores and overall performance in mere seconds. Upon the completion of a course, the LMS will automatically generate a certificate for the learner as well as sending a notification to their manager. This means you can ensure that employees are meeting your exact training requirements.
Put simply, an LMS gives you the chance to streamline and enhance your training.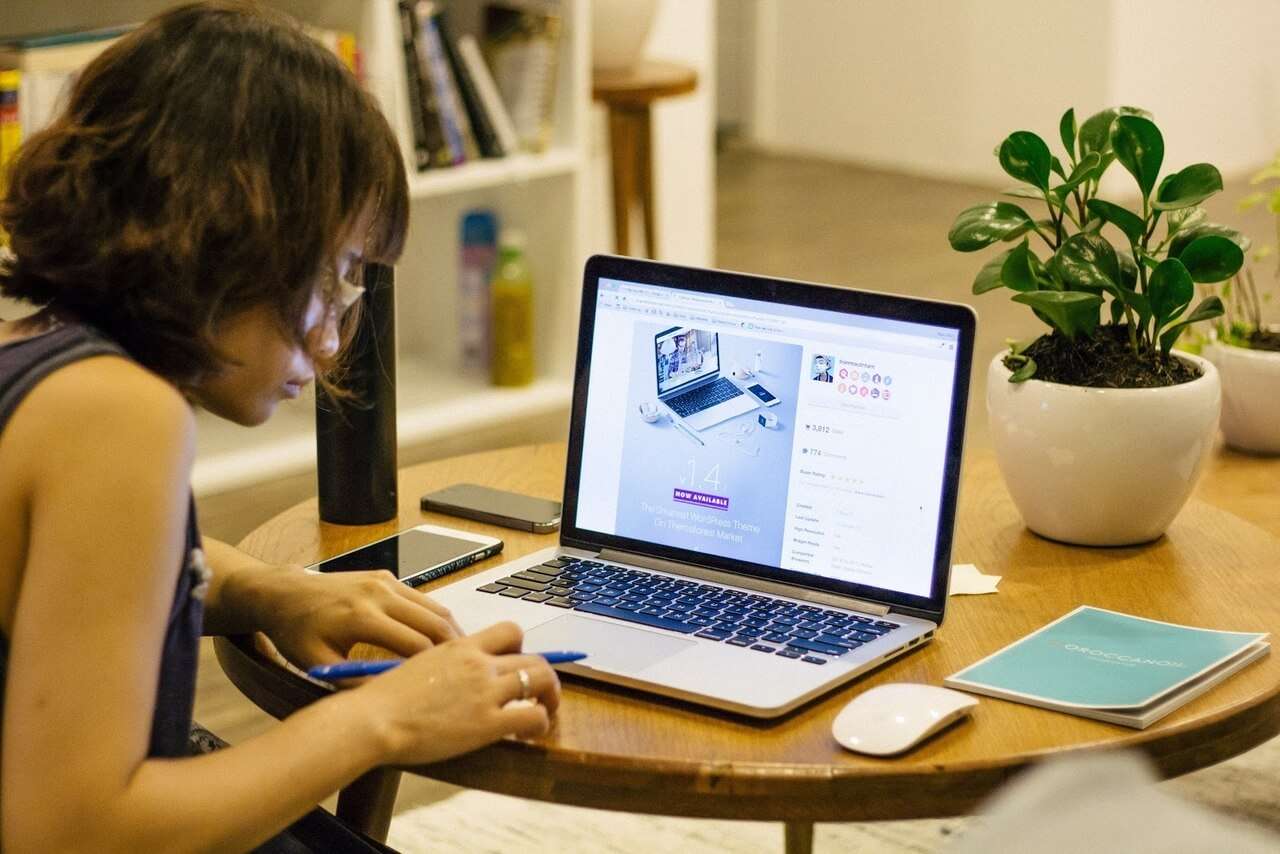 What learning methods are offered by an LMS?
There's no such thing as a one-size-fits-all approach to learning. Depending on the training subject and the specific learner, you might want to keep things strictly digital, face-to-face, or try a combined approach—and that's what makes an LMS so essential for businesses.
With a single platform, you can try a plethora of learning methods to ensure your training programmes are as effective as possible. Let's check them out in more detail.
1. E-learning

With the rise of hybrid working and digital learning over the last decade, e-learning has become an integral part of any robust training programme. Offering a unique form of flexible learning that is completely digital, e-learning removes the need for learners to travel further afield for training, and even does away with strict schedules.

The beauty of this learning method—which is also known as asynchronous learning—is that it allows learners to take things at their own pace, according to their availability and motivation. This means that employees can easily pick up training inside and outside of work hours, whenever they have a spare moment.
2. Face-to-face learning

Despite the many advantages of e-learning, it's vital that we don't overlook the importance of traditional face-to-face learning.

Though it might not offer the same flexibility as e-learning, face-to-face learning makes the learning experience that much more engaging and dynamic by giving learners the opportunity to interact with trainers—and fellow learners—directly.

And that's not all. Face-to-face learning also gives trainers the opportunity to assess the progress of individual learners by getting them to apply their newfound knowledge through group exercises and discussions.
3. Blended learning

When it comes to putting together a training course, you don't have to pick between e-learning and face-to-face learning. There are LMS platforms that allow you to combine the two in the form of blended learning.

For the uninitiated, blended learning offers trainers the best of both worlds by combining the advantages of e-learning and face-to-face learning—allowing employees to learn more flexibly online, without sacrificing in-person training.
Not only does this make your training much more efficient and accessible, it also motivates learners to move forward with their training. By offering such interactive training, learning doesn't have to be a chore to be avoided.

Additionally, with an LMS like Rise Up, you can save valuable time by managing administrative tasks like attendance sheets, invitations and evaluations, all from the comfort of a single platform. This enables you to dedicate your full time to improving and developing your training programmes.
4. Mobile learning

Taking flexible learning to the next level, LMS platforms like Rise Up have introduced mobile apps into the mix, allowing users to access the platform on the go and download or view training materials in an offline mode.

This approach gives learners even more control over their learning experience—enabling them to train wherever they are, according to their schedule and studying preferences. This freedom increases the likelihood of learners engaging with fellow learners and trainers, and completing their courses in a timely manner.
5. Gamification

One of the biggest roadblocks to learning is motivation, or, lack thereof. If a learner is reluctant to take part in a training course, not much can be done to encourage them, right?
Not necessarily! You can switch up the monotony of traditional training courses by adding a bit of fun into the mix. With an LMS like Rise Up, you can introduce your learners to quizzes, videos and other types of interactive learning activities.

This type of learning method enables you to make the learning experience more enjoyable and engaging for your employees. They become more motivated to learn, through a rewards system that gives them badges for reaching certain goals, and you can rest assured that they're making good progress. It's a win-win situation!
6. Virtual classroom

Another method of distance learning, a virtual classroom offers learners a synchronous learning approach. Unlike e-learning, a virtual classroom, like face-to-face training, requires learners to follow an exact schedule with their training.

It still offers more flexibility than face-to-face learning, however, as it allows learners to take up training in the comfort of their own home. This method of learning also gives them the chance to interact with their trainers and fellow learners.

A virtual classroom is a great way to get learners to apply and test the knowledge they've recently acquired through e-learning. It also provides the perfect opportunity for them to ask questions that might have been plaguing them throughout their learning experience.
7. Social learning

With an LMS platform like Rise Up, you can even make social learning possible by creating spaces dedicated to interaction and sharing between fellow learners.

Instead of learners having to wait until they're in the same physical classroom to communicate and collaborate, they can make use of the community space's group forums and direct messaging capabilities.

This type of learning is vital for any workplace. After all, your employees need to be able to engage with each other to discuss courses, not to mention encourage one another to continue making progress.
8. Feedback

It's not just learners who have something to gain with the right LMS platform, either. With an LMS like Rise Up, businesses can receive valuable feedback from their learners to help them evaluate and fine-tune their training programmes.

Once your learners have completed a course, you can ask them to fill out a hot and/or cold survey, which will help you learn more about which elements of your course are most effective and which ones need improvement.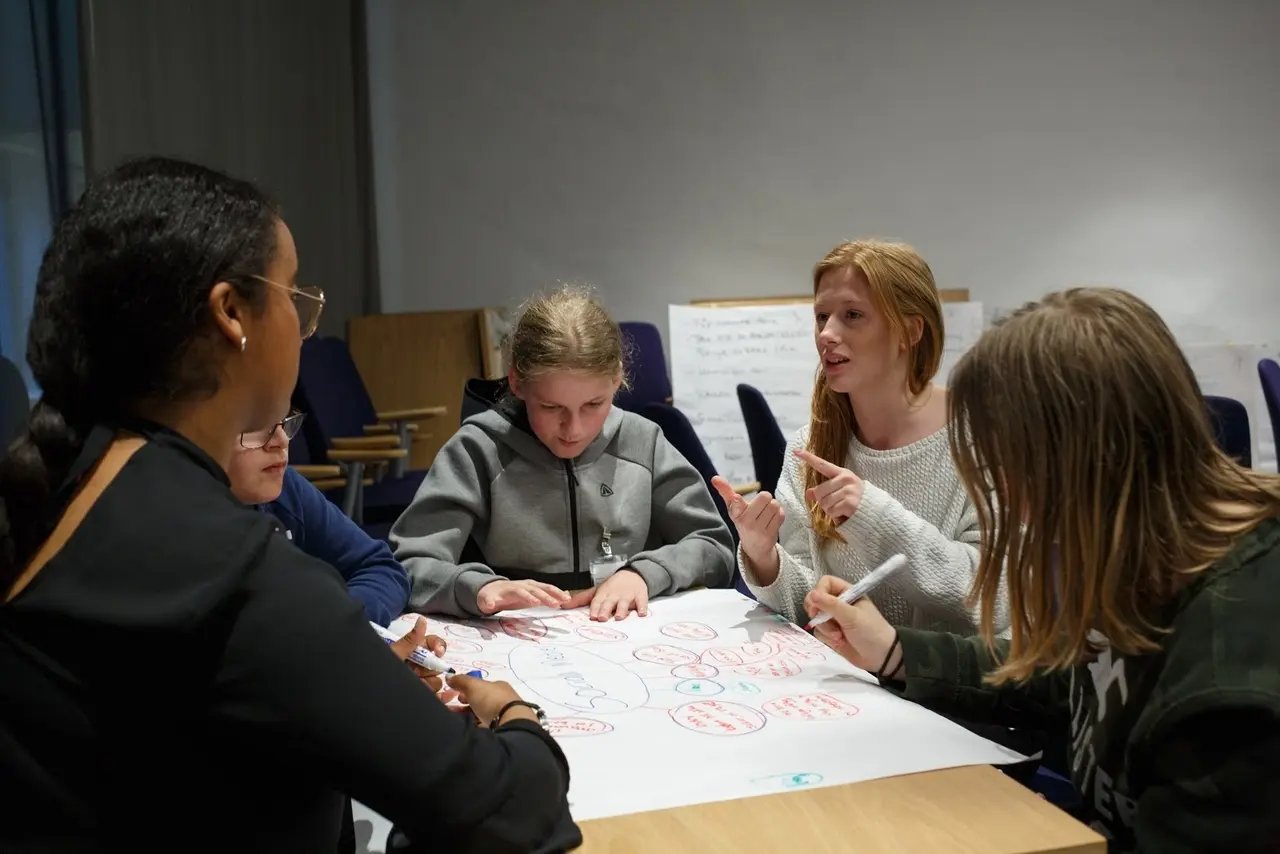 Adapting your training to suit learners and objectives
There are two major advantages that come with the different learning methods offered by an LMS platform like Rise Up: the ability to adapt your training course to suit the needs of your learners and the objectives of your business.
1. Adapting your training to suit your learners

Learners will all differ in regards to digital capabilities, general learning experiences and how much free time they have to learn, which is why it's important that your training courses are adapted to suit your learners.

For starters, you'll need to think about how much time your learners have to complete your training course(s). If they're completing it around work and in their spare time, opt for a less intensive approach by allowing them to learn in short but regular training sessions.

Next, you'll need to consider their digital learning experience. If they're not comfortable with online learning, you'll need to prioritise face-to-face training over other learning methods. If, on the other hand, that isn't an issue, you can take full advantage of the flexibility of e-learning and virtual classrooms.

For a truly effective learning experience, however, you'll probably want to take a blended learning approach with your training course. Use e-learning and virtual classrooms to help learners master the theoretical elements of their course, and face-to-face lessons so that they can apply their knowledge and ask for additional support.
2. Adapting your training to suit your objectives

Your training courses will also vary depending on what objectives you want to achieve. If you're looking to train up your employees on theoretical knowledge, your course will differ from one that focuses on practical skills. This is why it's important to adapt training courses to suit your specific objectives.

If you're focusing on hands-on training, like teaching employees how to weld, you'd need to make face-to-face training a priority in the course—allowing learners to observe, practice and receive guidance in person. If you're looking at more theoretical training, like digital marketing, then e-learning is probably going to take up the majority of the course.

Once you've got that pinned down, you'll need to make sure that your training is going according to plan. You can do this by adding specifications to your course so that learners will only obtain certifications if they have met your requirements.
Learning methods on a learning management system
In short, if you're looking to adapt your training courses to better suit your learners and objectives, you'll need to make use of a variety of flexible learning methods and tools. With an LMS platform like Rise Up, you can do this and improve engagement in learners, encourage collaboration across the board and even reduce overall training costs.