7 Minutes of reading
Pros and cons of off-the-shelf training content
Is your business looking for high-quality online training content? Are you looking to create a catalogue of e-learning modules that meet your employees' needs? These questions are becoming increasingly pertinent amidst the ongoing changes to the worlds of work and training. Luckily, off-the-shelf content delivered via LMS can help to address many of the issues companies face and enable employees to gain new skills.


The advantages of off-the-shelf e-learning modules are numerous, with businesses able to access quality content all while saving time and money. Nonetheless, there are some drawbacks, too, with a lack of personalisation and less social interaction. We'll run you through all of the pros and cons of off-the-shelf content in this article. Let's get started!
Off-the-shelf
How off-the-shelf training works
Off-the-shelf courses consist of a series of e-learning modules which come ready-to-use and are available via a training platform. Provided as a turnkey solution, this content is created by instructional designers, who work to ensure that the material is of high quality and is kept up to date.
Easy access to your training content via LMS
Training managers can easily find off-the-shelf content through their LMS platform. Solutions such as Rise Up, for example, provide more than 1,000 different courses as part of their training catalogue.

Finding the content you need is a breeze. All you need to do is search for relevant keywords or choose the skills you wish to target. After that, the last step is to make these courses available to staff. Employees can then access the right e-learning modules simply by logging into the company portal.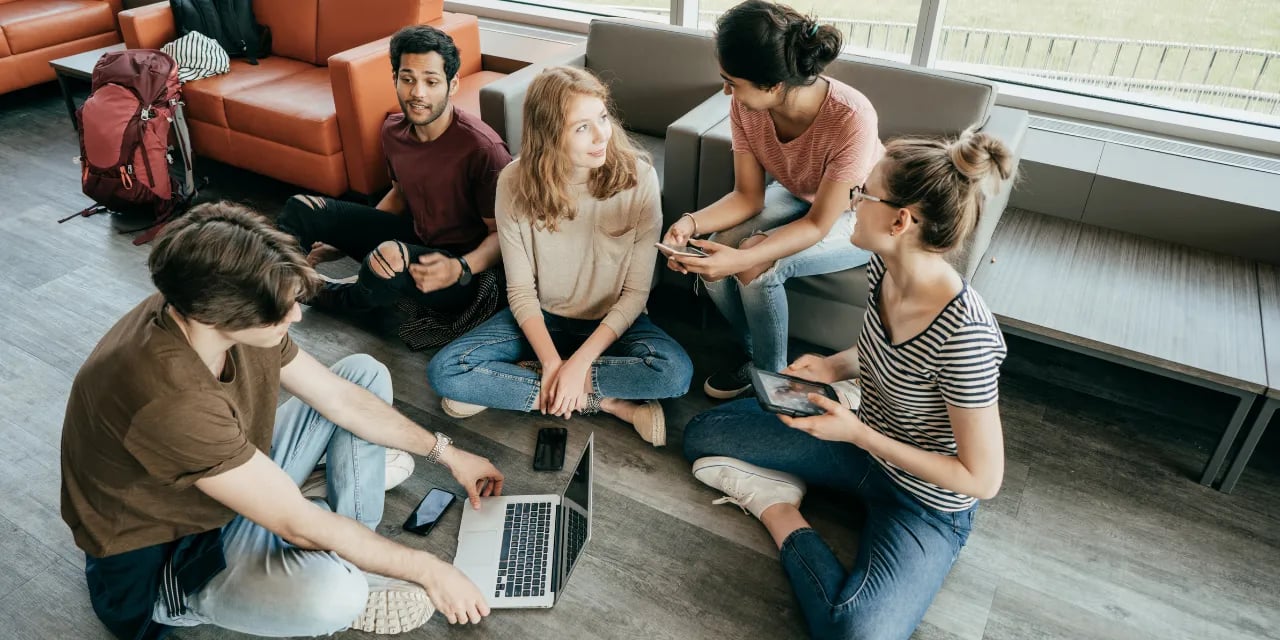 Ideal for generic skills, delivered at scale
When you need to train up your staff on general skills, such as using an office suite, off-the-shelf training is the perfect choice. With these kinds of competencies, the same course will suit virtually all employees, meaning that there's little purpose in creating your own bespoke content.

Off-the-shelf modules can also play a useful role within the context of less complex training courses which don't require close or in-depth monitoring. These include cross-disciplinary skills, such as learning the basics of a foreign language, or acquiring soft skills such as stress management or conflict resolution.

With a ready-to-use training catalogue of e-learning modules, you can quickly and easily set up your learning management system, complete with material that every department in your business can use. The benefits, however, don't stop there. Let's take a look at some of the other advantages of off-the-shelf training content.
Benefits of off-the-shelf content
It saves time
When your business needs to put a new training program together quickly, off-the-shelf modules can be a life-saver. Indeed, the main advantage of this form of learning content is time savings for all stakeholders involved.

Getting your hands on the training material you need takes just a few minutes, with no need to spend time creating content or preparing in-person sessions. Learners, meanwhile, no longer need to book specific time slots for training. Instead, they can access training content whenever and wherever they want and learn at their own pace.
Innovative educational formats are available
By outsourcing the creation of e-learning modules to the professionals, the burden on your team is lightened considerably. Trainers and managers are spared the task of designing new material for every skill, and there's no need to worry about whether your content is up-to-date.

Additionally, by leaving the task of training content creation to expert instructional designers, you can expect modules to make use of innovative, engaging educational formats, with courses now aiming to be interactive and enjoyable. This helps to keep learners focused throughout their course, and enables them to remember new skills.
It covers a wide range of skills
Off-the-shelf modules can be used across a number of business areas and for many different skill sets. Knowledge-based, functional and soft skills can all be taught using this type of content, and employees can use it to gain a variety of general competencies that can be applied in numerous fields.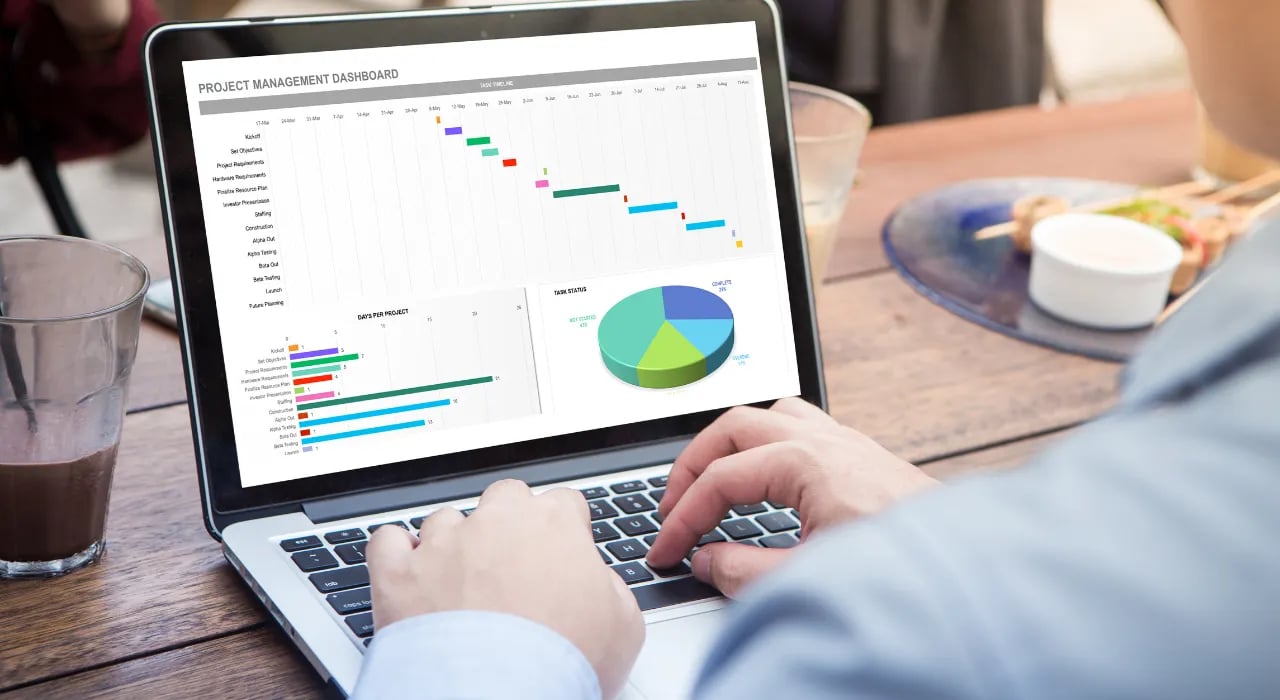 It's cost-effective
In addition to the benefits listed above, off-the-shelf training material also helps to reduce your overall training costs. It helps you avoid the need to hire additional content designers, all while giving you access to a huge library of modules. Courses can therefore be rolled out quickly and at scale. More content for less!
Downsides of off-the-shelf content
It's generic and hard to customise
Off-the-shelf content can be something of a double-edged sword. By design, it aims to be universal and general. This means, however, that it can be very difficult (if not impossible) to personalise, and employees' existing skill levels, expectations, goals and preferences are not taken into account. This contrasts with tailor-made training content, such as adaptive learning courses, which put a strong emphasis on the needs of each individual.

As a result, off-the-shelf courses can often fail to stimulate learners in the same way as custom content can, and some employees are likely to find this kind of training material less engaging. Some may feel, for example, that the content isn't relevant to their role, while others may struggle to keep up.

Additionally, off-the-shelf modules tend to cover more generic themes. Learners may find this kind of content uninteresting, or feel that it fails to meet their needs adequately. Here, bespoke training content may prove more successful.
It may not always meet your business' needs
To remain competitive in today's market, companies often need to move quickly to ensure that their staff have the skills they need. Off-the-shelf training content may not always be able to address these needs adequately, and may be ill-suited for your future goals. It makes sense to choose wisely when choosing your learning content.
There's little social interaction
Having support throughout a training course boosts learners' chances of success. This is a weak spot for off-the-shelf content, as employees complete each module on their own. There is no built-in system by which they can access tutoring or follow up on what they have learned, and they might not interact with anyone else as they undergo training.

With off-the-shelf training, there is little to no role for trainers or supervisors. This therefore puts the onus on the learner to maintain their own motivation levels and to carry on even if they find some of the content difficult to grasp.

Taking all of this into account, we can weigh up the various pros and cons. Off-the-shelf content is a good investment for your business, but prior preparation is necessary to ensure that these modules are used in the right ways and at the right time.

To truly get the most out of them, and to ensure that your learners stay motivated and committed, off-the-shelf content should form part of a broader blended learning course. This maintains the benefits of ready-made modules all while offering employees diverse learning formats and proper support.