8 Minutes of reading
Off-the-shelf vs bespoke training content
When planning out training courses for your learners, a few elements are as important as the content itself. However, it can be difficult to choose between off-the-shelf content, which is ready to use as is, and bespoke content, which your organisation either designs itself or commissions.
In this guide, we'll walk you through the benefits of off-the-shelf and bespoke training content, and show you how you can leverage both of them to build up a comprehensive training catalogue.

Off-the-shelf training content
What is off-the-shelf training content?
It's easy to work out the definition of off-the-shelf content from the name alone: the term refers to ready-made learning content that is typically intended for use with an LMS or LXP. Training managers can simply choose relevant off-the-shelf modules, upload them to the company training portal, and assign them to employees.

Off-the-shelf content is created by specialist instructional designers and provided by LMS developers, and generally takes the form of e-learning modules. Particular attention is paid to the learning formats used. The aim of this is to ensure that employees can benefit from a valuable, engaging learning experience.

A broad range of subjects can be covered through the use of off-the-shelf training content. Just a few examples are:
Soft skills, including management, communication, leadership skills and productivity
Business applications such as Excel, PowerPoint and Word
Foreign languages
Some hard skills, including desktop publishing, web development and accounting

The Rise Up Content training catalogue has plenty to choose from, with a range of over 1,000 off-the-shelf courses available at your fingertips.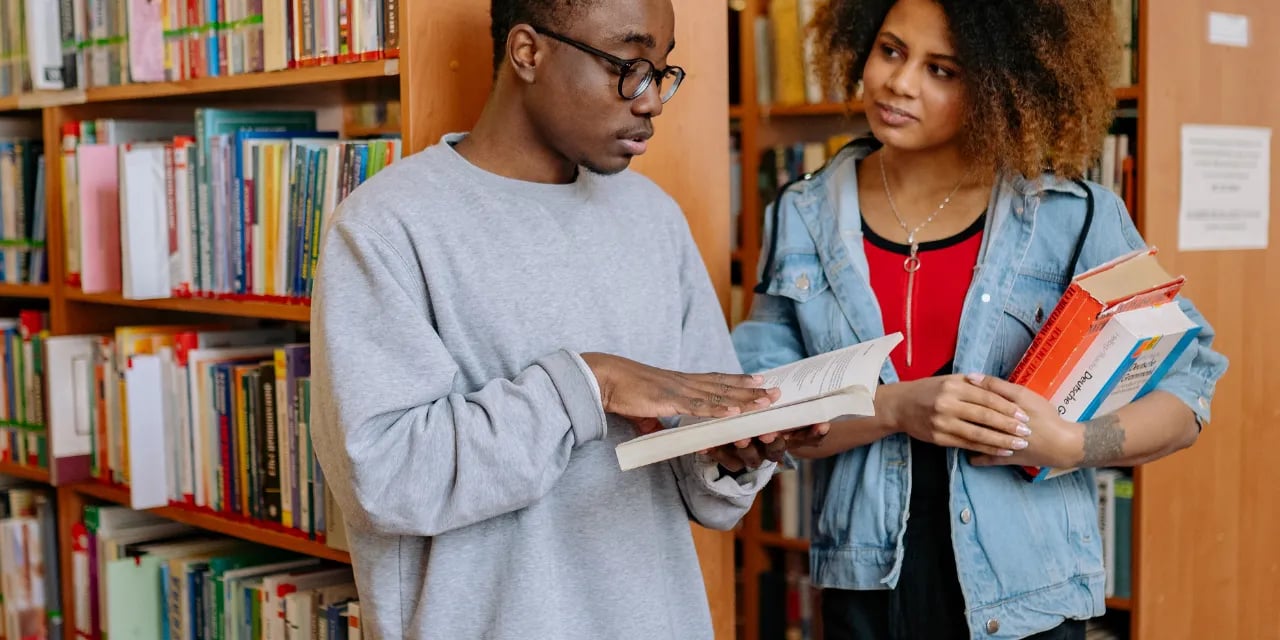 Benefits of off-the-shelf e-learning modules
The biggest advantage of off-the-shelf modules is that they're ready to use straight away. You can put together entire courses without having to spend time creating any content, and can even rely on your LMS to provide automatic updates. This means you can save enormous amounts of time.

Off-the-shelf modules are also generally a very cost-effective option. Since they tend to cover topics that are applicable across numerous departments, they can easily be rolled out at scale. As an added bonus, there are no development costs for your business to foot.

Finally, off-the-shelf content can be relied upon for its high quality. Teams of professionals are dedicated to creating the training material, and spend time carefully choosing the best possible learning formats, including cutting-edge educational methods, such as serious games and animations. This helps to keep courses varied and learners engaged.
Bespoke training content
What is bespoke training content?
The alternative to off-the-shelf modules is to create your own training materials. This may be known as bespoke, custom or tailor-made content.

Whereas off-the-shelf content can be used across a broad range of organisations, bespoke content is made specifically with your business in mind. This can either involve outsourcing content creation to another company or making your own custom modules in-house.

Thanks to fully featured learning management systems such as Rise Up, creating your own bespoke training content is a lot easier than you might think. There are two ways in which you can accomplish this.

Firstly, you can create content using external tools. This might include recording video content via your webcam or putting together a PowerPoint. You can then import this into your learning platform.

The alternative method is to use the content authoring tools built into the LMS itself. Using Rise Up, you can create e-learning modules in a variety of formats, including videos and animations. There's even the ability to gamify your course.

With these tools at your disposal, you can quickly build up a library of training content that's unique to your business, and access it all easily via your LMS.
Benefits of bespoke training content
Tailor-made content is a perfect choice if you wish to specifically address the needs and objectives of your business. Every aspect of each module can be customised to take into account your company's culture, values and ethos, as well as its structure, expertise and processes. You can even incorporate real-life examples, such as case studies and client stories. This contrasts with off-the-shelf training, which aims to be as universal as possible.

Beyond merely creating your own modules, however, you're in complete control of whole training courses from start to finish, and can incorporate your bespoke content in ways that fit your business' needs best. This also includes being able to choose whether certain concepts are covered remotely, in person, or via blended learning.

In short, by creating a training catalogue made up of bespoke content, you decide how courses are run within your company, and can develop the skills that you need the most.

Off-the-shelf + bespoke content = a complete training catalogue
Why you shouldn't choose just one type of content
Constructing your training programmes wholly out of tailor-made content is far from an easy task. Putting bespoke content into place in a fast, efficient manner would take many working hours and more of your employees' time than you're likely to be willing to sacrifice. After all, when you can easily get a ready-made introduction to Excel, why waste time making one in-house?

Conversely, relying solely on off-the-shelf training content comes with its own disadvantages. Firstly, given that this kind of learning material is meant to be as general as possible, it's unlikely to provide your staff with the full range of skills they need, and, in turn, won't help your company to meet all of its goals. This is especially true for businesses that make innovative or patented products or which follow complex processes.

There's also the issue that, with off-the-shelf content, you can't change the learning formats used. You therefore run the risk of using modules that are ill suited to your employees.

Finally, there's a problem that often rears its ugly head when dealing with e-learning modules: a lack of human connection. If every part of your course is to be completed by oneself, you won't interact with fellow colleagues or with any trainers. This is likely to leave many feeling unmotivated and less likely to engage with the course.
The solution: both general and customised training
Taking into account the respective weaknesses of these two forms of training content, it's clear that the best way forward is to use both. Off-the-shelf and bespoke training content complement each other perfectly, with the former a great choice for acquiring more general skills while the latter addresses the needs of your business more specifically.

Say, for example, you wanted to provide training on how to use the company's email system. You might start with an off-the-shelf module on using Outlook, before providing a custom-made module regarding internal security.

Off-the-shelf modules can also be used at the beginning of a training course while bespoke material is still in production. This helps to address the issues involved with the longer lead time for custom-made training content and gives your business the time it needs to get the job done right.

It's also worth noting that bespoke training content is beneficial for employees as well as for the company at large. When you design your own materials, you can take into account your team's preferences, profiles and job roles and build courses that suit them best. As such, you can tailor your training course to meet each employee's needs — an approach that brings you closer than ever to true adaptive learning.