14 Minutes of reading
Sales skills: what are they and how can they be improved?
In the UK, around three million people – some 10.5% of the employed population – work in retail, which is the largest private employment sector. This is hardly surprising, really, given that sales is one of the core functions of any business. A strong sales function enables companies to finance their ideas, attract and maintain customers, generate profit – and ultimately makes the difference between whether a company sinks or swims.
In short, strong sales are fundamental to any thriving business. And, much like employees working in other areas of a company, sales professionals need to possess a certain set of skills that are specific to their job. These are known as sales skills. From mastering CRM and market research techniques to refining the art of negotiation and demonstrating empathy, the range of hard skills and soft skills that salespeople require is extensive. Not only do they have to master these skills, but they also have to be real experts in their field. And to be truly successful, they need to know their market and product or service inside out.

In this article, we'll share with you the most sought-after sales skills and how to improve them.

What are the main sales skills?
Sales skills can be grouped into a series of technical skills and interpersonal skills. While hard skills are obviously crucial, we mustn't underestimate soft skills, which are just as essential for strong performance in sales.
The hard skills required in the sales profession
Basic technical skills
Hard skills in sales form the foundation of the profession and are key to success.
Mastering CRM software
A CRM (Customer Relationship Management) tool is an important way of managing customer relations. CRM software enables you to gather and analyse data pertaining to existing and potential customers. A salesperson therefore needs to be able to master it and use it as part of their day-to-day job. This will help them get to know their customer base as well as tailor their messaging to different customer needs to win new business.
The use of digital tools
Being comfortable using IT and digital tools has become a prerequisite for any job nowadays, both in the sales and distribution sectors. In this sense, social selling is a key sales skill. This involves using social media, especially professional platforms like LinkedIn, to research potential customers.
A perfect command of written and spoken English
A professional and credible salesperson needs to have an excellent grasp of English. Not making spelling mistakes and expressing yourself equally as well via email as on a telephone call or during a sales pitch are all essential skills for any salesperson.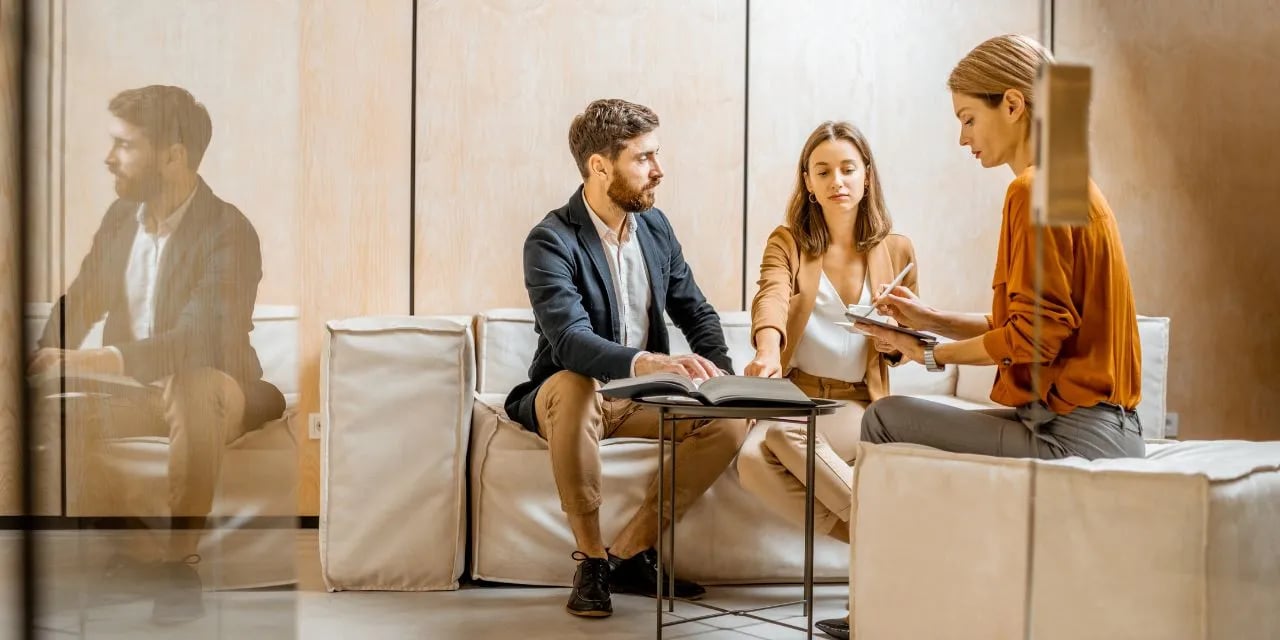 Specific technical skills
Expert knowledge
Knowing your sector of activity inside out is about being proactive and keeping up to speed with any changes under way, as well as knowing everything there is to know about the product or service you're selling. That's why being an expert is the top technical skill for any high-performing salesperson.
Market research
Growing the company's customer base and tapping into new markets are two objectives that every salesperson needs to bear in mind. These two elements are important for the company's development and even survival. A 'sales hunter' knows how to find clients and persuade them to buy.
Creating customer loyalty
Understanding and being able to apply techniques to enhance customer loyalty is crucial to build a customer portfolio and, consequently, generate turnover for the company. This skill is characteristic of a 'sales farmer', who is an expert at building excellent relationships and trust with customers.
Negotiation
Negotiating is a subtle art that needs to be undertaken with caution. Salespeople need to strike a delicate balance between wanting to sell at the highest price possible and undercharging. Negotiation is therefore a real sales skill that is acquired and honed through experience. Professional training can also really help employees to negotiate effectively.
Essential soft skills for strong sales performance
Soft skills and transferable skills are inextricably linked to sales skills.
Interpersonal and people skills
Active listening
Practising active listening is about giving whoever is speaking your full attention and being mindful of verbal and non-verbal communication cues so that you fully understand their intentions. This means responding to them in an appropriate way and taking into account their expectations and doubts. Active listening is real asset for any salesperson.
Empathy
As well as active listening, demonstrating empathy is an excellent way to gain the trust of a potential customer and form healthy and sincere relationships with existing customers. Identifying what someone else is feeling and pinpointing what they are looking for enables a salesperson to adjust their offering and show how their service or product can meet the customer's need.
Persuasion
Sales effectively comes down to an ability to persuade your existing or potential customer. Preparing your sales pitch, tweaking it according to who you are speaking to and knowing your product inside out are all essential qualities that a persuasive salesperson will exude.
Managing your emotions
Knowing how to manage your emotions is about managing to keep your composure in unpleasant situations that may arise during your work day. Being able to manage your emotions comes down to withstanding stress and pressure – a precious quality when you have to meet quantified targets and/or face difficult customers.
Getting along with people and communicating well
An excellent salesperson knows how to adapt to every personality type. Being able to get along with others and communicate in a natural and meaningful way will instil confidence in whoever you are speaking to. This ability to act as a social chameleon is a real asset for a company.
Team spirit
Because there's no 'I' in 'sales'! Strong performance comes down to solid team work. What's more, salespeople tend to interact with various services across the business, from marketing and comms to the after-sales service team. The quality of interactions within an organisation's workforce is therefore highly important.
Creating and maintaining a network
Another core sales skill is the ability to surround yourself with a network of potential customers. Each encounter, whether in-person or virtual, can be seen as a potential business opportunity. Extending your professional network also means that you can demonstrate your expertise to a wider audience.
Management
Managerial skills include the ability to guide employees, mobilise their skills and create a stimulating group dynamic. A good manager also knows how to manage the human aspect of work, make judicious decisions and set realistic objectives.
Leadership
Leadership is an integral component of the sales skill set and falls under good team management. As excellent communicators, leaders are capable of motivating and influencing, and they tend to possess a clear strategic vision for others to follow.
Other transferable skills
Adaptability
Being adaptable is useful on two levels. First of all, adaptable salespeople are capable of talking to each client on their level and offering them the right product or service. Secondly, they are capable of adjusting to changing contexts, be it a new strategy, a different team set up or a new way of working (e.g., remote working).
Being rigorous and methodical
A rigorous and methodical salesperson will gain the trust of their colleagues and – most importantly – the trust of their customers. As a reliable professional, they will respect their engagements, plan tasks around meeting objectives and know how to block out distractions.
Organisation
The sales skill that goes hand in hand with being rigorous and methodical is being organised. Arranging meetings while leaving enough time to complete office-based tasks, setting aside time to plan out market research activities or sales pitches and grouping together visits by geographical location are all effective habits worth adopting.
Analytical abilities
Analytical abilities are useful in several key sales tasks. For example, scoping out the competition, studying your particular sector, identifying customer profiles and deciding what conclusions to draw from market research all require excellent analytical abilities.
What are the personality traits of a good salesperson?
Beyond technical and transferable skills, a talented salesperson will possess some specific character traits. We can think of seven key personal qualities.
The ability to self-evaluate
From a lead that hasn't converted into a sale to a failed negotiation or disappointing sales figures: there are plenty of setbacks that can sap a salesperson's motivation and even discourage them completely. When one of these situations occurs, it can be easy to play the victim and find excuses to justify disappointing results. But a better reaction – and one likely to drive more lucrative profits in future – is to analyse what has gone wrong, identify learning points and review your way of working, if necessary. In short, being critical of your own abilities is key to progressing as a salesperson.
Honesty and loyalty
These two qualities are a must-have to build a solid customer portfolio. When conducting market research, a salesperson essentially puts their credibility on the line, as well as their company's reputation. Pledging your honesty and loyalty wins the other person's trust. On the contrary, making (too many) unrealistic promises will eventually lead the customer to doubt whether you can deliver what you say you can.
Creativity
A creative salesperson will be adept at finding solutions to the problems they encounter and persuading potential customers by employing a different approach to the approach(es) adopted by their competitors. Being creative gives rise to new ideas, piques customers' interest and gets them on board. This 'surprise factor' is a great way to increase sales!
Optimism
Winston Churchill once summed up what it means to be an optimist perfectly: "The pessimist sees difficulty in every opportunity. The optimist sees opportunity in every difficulty". This definition certainly applies to salespeople. Being an optimist is knowing how to overcome obstacles while remaining confident and positive, whatever situation arises, and ultimately focusing on how to achieve the end result.
Perseverance
Perseverance is the hallmark of any good salesperson. Much like optimism, perseverance enables you to overcome obstacles one at a time, whatever it takes. Success requires consistent effort and can't be achieved without difficulties or disappointment. A professional who is aware of this will have the mental strength required to get ahead and achieve the desired outcome.
Being dynamic
Being dynamic and enthusiastic creates a favourable climate for sales exchanges. A customer faced with a sales associate who is able to convey their passion for the job or product will be much easier to win over.
Being up for a challenge
Challenges tend to be a constant source of motivation for a salesperson. Rather than focusing on the stress they are under to achieve a given result, they will turn this pressure into a stimulating challenge. This helps them to be more productive and work hard, day in, day out, to achieve their objectives.

From hard skills to soft skills and personal qualities, we're starting to see that high-performing salespeople possess a broad range of skills and aptitudes.

It's worth noting that working in sales can be quite a diverse experience depending on the job being performed, hence the need for specific abilities. With that in mind, let's take a deep dive into retail, which remains a core activity for many companies.
Retail skills: how do they differ from sales skills?
Retail skills refer to certain unique characteristics that professionals in the retail sector need to possess.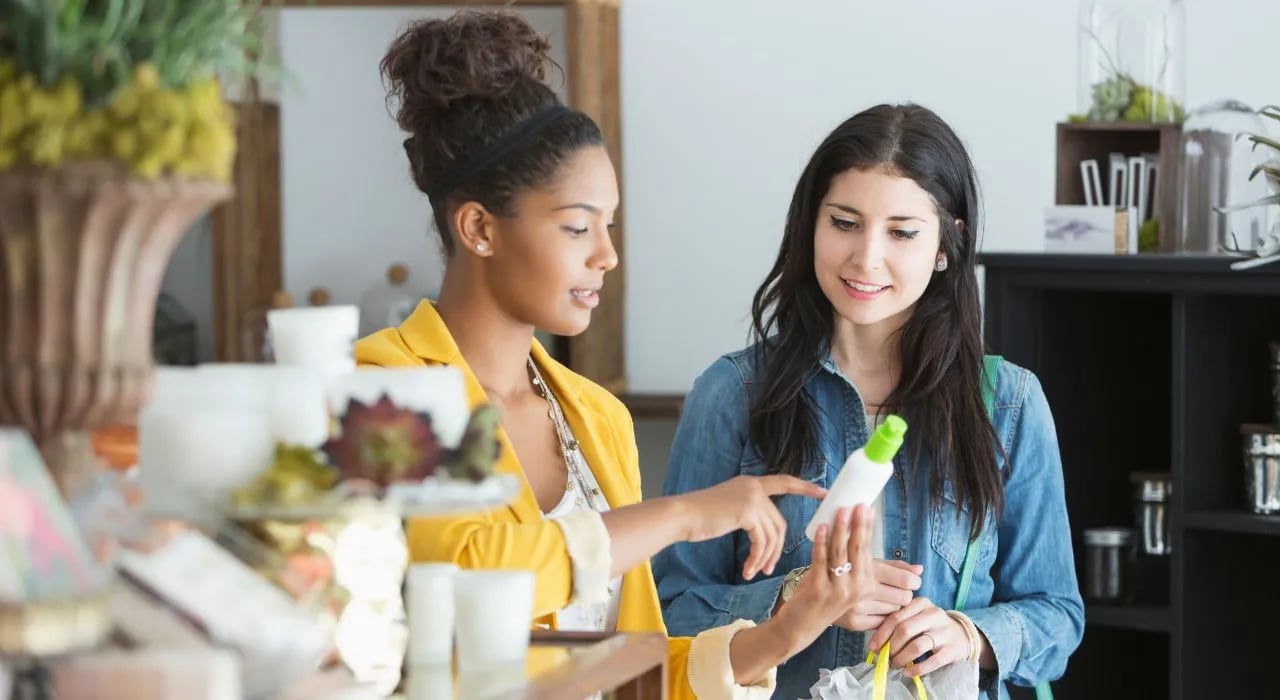 Multitasking
A key skill in retail is the ability to perform several tasks at once. Sales assistants have to strike quite a difficult balance: they need to be attentive to the customer, should they require assistance, while keeping busy and ticking off other tasks. Essentially, they need to make the customer feel welcome, advise them on what to buy and deliver a convincing sales pitch to seal the deal. At the same time, they also need to stock shelves, manage orders and even arrange window displays.

Working in retail also involves being able to prioritise different tasks.
Being able to tolerate physical exertion
An often forgotten fact is that working in retail can be highly physically demanding. Being on your feet for several hours a day, lifting things, tidying up and moving around the shop floor from one place to another all requires a significant amount of energy.

Much like most sales skills, retail skills can always be improved. This is where professional training comes into play. From a company perspective, continuous learning is a great way to develop existing skills within a sales team and introduce new ones.
Acquiring and improving sales skills
Learning sales skills and improving existing ones can be achieved through on-the-job experience but also through professional training. Salespeople are likely to need to upskill at different points in their career for various reasons. These depend on each employee but also on the unique challenges encountered by the business. For instance, they might want to move towards a management job, improve their customer relations or work on their market research techniques.

To ensure that organisations and their sales staff can acquire new skills and knowledge through customised, practical and engaging online content, Rise Up has developed a unique offering. With Rise Up Content, every sales professional can now access a comprehensive off-the-shelf training course catalogue.

In just a few clicks, sales professionals can gain access to self-directed training on a number of topics, including:
sales negotiation;

telemarketing;

dealing with unhappy customers;

strategic marketing (how to capture your target market and convert leads more efficiently);

social media marketing (how to leverage social media for business purposes);

coming up with a convincing pitch;

influencing techniques;

customer orientation.



These are just some of the training courses that will complement any salesperson's hard and soft skills!