8 Minutes of reading
What skills does a HR Manager need?
In our previous blog, we explored how the post-covid era has led to various challenges for HR professionals. In this article, we tackle the skills HR teams need today to help fight these.

HR Manager skills
Strategic priorities
What strategic directions should be taken to ensure human capital performance and enable the company to achieve its objectives? Answering this question helps create short- and long-term action plans with clear objectives to measure progress against. Strategies that must be planned for include:
Recruitment strategy: how will the business tackle the "war for talent" as sectors face staff shortages and demanding applicants?
Training strategy:

providing employees with a rich learning program for development is paramount for business success. This falls on the HR Manager to conduct via

HR skills repository and Skills development plan. They must to create forward-looking management of employment and skills, enabling needs to be anticipated and jobs, workforce, and skills to be harmonised according to the company strategy.

HR Managers must steer the program and ensure the supportive tools are used correctly.
Branding strategy: focused on internal communications and culture, and developing

an employer brand strategy by spreading a "seductive" company image to attract and retain talent.
HR project management
While project management concerns all human resources professionals, the manager is specifically responsible for steering and particularly for change management. Supporting teams towards the success of HR projects (e.g., QWL) is one of their essential duties.
Prevention of PSR
As mentioned in a previous blog, the prevention of psycho-social risks is of major importance today. At the forefront is the HR manager, who must ensure that working conditions, internal organization, and labor relations are conducive to the development of employees.
QWL strategy and well-being at work
More broadly, developing a strategy that promotes quality of work life and employee well-being is now a priority. Ensuring a healthy and stimulating work environment will go a long way in retaining employees and improving the company's results.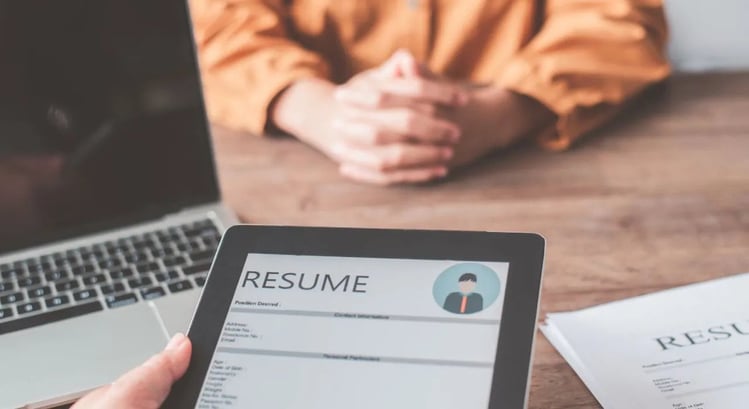 What skills does a HR Assistant need?
While HR managers position themselves as strategists, the HR assistant's role is operational, working closely with employees and job applicants.
Administrative skills
Personnel administration is the first HR skill on a human resources assistant's CV. They have numerous responsibilities: management of employment contracts, payroll, sick leave, and social security contributions.
Recruitment: several operational skills required
The skills of the HR assistant naturally extend to the recruitment process. They are responsible for operational tasks such as:
Writing job offers
Posting adverts on the various websites and distribution channels
Pre-selecting CVs
Conducting the first interviews by telephone and video conference, such as by Zoom
Therefore, mastering digital tools and knowing how to conduct a remote job interview are essential skills.
Finally, the HR assistant is involved in the onboarding phase by welcoming new employees.
Employee training: participation in the skills development plan
As far as professional training is concerned, the HR assistant supports management. In particular, he or she is responsible for identifying all the training initiatives that the company wishes to implement.
Internal coordination: the indispensable role of the HR Assistant
Their human resources skills also cover the field of internal coordination. The HR Assistant participates in actions aimed at improving the employee experience and teamwork. They are involved in organizing team-building activities and other corporate events designed to bolster employee well-being, cohesion, and team spirit.
How can we train in HR skills?
Training in HR skills is essential to respond to the upheavals in the world of work and employee expectations in the post-Covid era. As such, Rise Up offers companies and their employees a comprehensive off-the-shelf training catalog. Designed with specialized partners, it is based on innovative teaching methods and provides concrete solutions to the problems encountered by companies.
This gives HR professionals access to engaging content, perfectly targeted to their needs. Here are a few examples of training courses:
GDPR (3 training courses available)
Project management (12 training courses available)
Change management
Safety in the workplace
In addition to its range of off-the-shelf content, Rise Up helps organizations to set up blended learning systems (a hybrid formula combining face-to-face sessions and distance learning), which are particularly relevant to improving HR skills.
Finally, peer-to-peer learning should be encouraged within teams. Knowledge is acquired through collaboration and the exchange of expertise. Valuing knowledge and know-how helps to create healthy competition and a learning culture. This should concern more than just the human resources teams. It is in the interest of the company as a whole to develop a learning culture.

Want to speak to our experts about your current learning and development program? Contact the team here!