8 Minutes of reading
HR skills: the new challenges of human resources
HR has seen some profound shifts in recent years. Human resources professionals have been on the front line since the first months of the health crisis, and their central role within organizations is sure to continue. HR departments face the consequences of lockdowns and restrictions: the implementation of a new approach to work in an organization (remote working, hybrid work).

Employees are increasingly looking for meaning but also for better pay. The "great resignation" phenomenon, which originated in the United States, is spreading globally. In March 2022, 4.5 million people quit their jobs, up by 152,000 compared to February.

In 2021, more than 47 million workers quit their jobs, up from the record high of 42 million in 2019.
HR departments, therefore, have the job of re-engaging employees to be able to retain them through efforts such as training and reskilling, as well as being able to negotiate fair salaries. In addition, successful onboarding processes are proving crucial to ensure that employees are effectively integrated into the company and brand loyalty begins from day one.
All of this requires a set of key skills.
What are the most strategic HR skills?
The HR competency grid is continually evolving, with a focus on strategic skills in the post-Covid era.
Recruitment: identifying talent to tackle the skills shortage
Reviewing your existing candidate pool
Building and updating a database of candidates is another key to successful recruitment. The talent pool is a time-saving tool that is essential in any recruitment process. HR professionals should consult it before publishing a job offer, as the ideal profile may be found there, saving significant time and budget.
Sourcing using various digital recruitment channels
There are numerous digital tools for identifying talent:
professional social networks

online CV portals

connected platforms

smartphone applications

sourcing software
HR staff must master them in order to digitalize the entire recruitment process and attract the widest pool of talent to stay competitive.
Leveraging your network
Co-optation is a recruitment technique based on recommendation. An employee or someone from outside the company recommends a professional from their network for a position to be filled. A key benefit to this is the reference that comes with the CV, providing an additional level of assurance in the candidate before they even interview. Co-optation is particularly useful in sectors affected by a shortage of candidates, which seems to be the majority during this "great resignation" era. For HR, running co-optation campaigns is valuable alongside traditional job search ads.
Using a recruitment agency
Delegating the recruitment process to a specialized firm has several advantages and is a popular solution for both large groups and SMEs. Consultants with strong HR expertise ensure the best profiles are found and recruited. Using a headhunter is particularly effective for high-level positions and/or those requiring specialized skills.
Recruitment: conducting effective interviews from a distance
Mastering videoconferencing software is essential. It is important to create a bond and make the applicant feel comfortable despite the physical distance. Engaging in an informal discussion and taking a genuine interest in the candidate to identify their strengths and personality are vital to a successful remote job interview.
Work on the company image
Developing the employer brand, i.e., cultivating the organization's image among candidates, is a prerequisite for the company's attractiveness and talent retention. Defining the brand platform is the key to creating a positive impression that conveys the company's values, commitments, and vision. Remember, candidates will be interviewing at various different companies, so it's important to develop a strong brand identity and good interview experience to stand out and keep them engaged in your company's role.
Once you've hired talent, how do you retain?
Promote the development of employees' skills
Retaining talent is a critical business issue today. Ensuring employees' commitment is a major objective assigned to human resources departments. This involves providing relevant training schemes, ensuring effective upskilling, as well as relevant development for employees. All of these should be included in the job description for new talent to help attract and differentiate against competitors.
Professional training encompasses upskilling, reskilling, and cross-skilling:
Upskilling provides the employee with real expertise in their job;
Reskilling allows the employee to maintain their employability and maybe even to change jobs;
On the other hand, cross-skilling leads the employee to extend their scope of skills to be more versatile and flexible.
To carry out their tasks in terms of training and to ensure the re-engagement of employees, human resources professionals must know how to:
Establish and update a skills reference framework, an essential document that provides a complete and synthetic overview of all the

professional skills

needed by the company to be successful.

Draw up a skills development plan

to list all the training actions put in place for employees.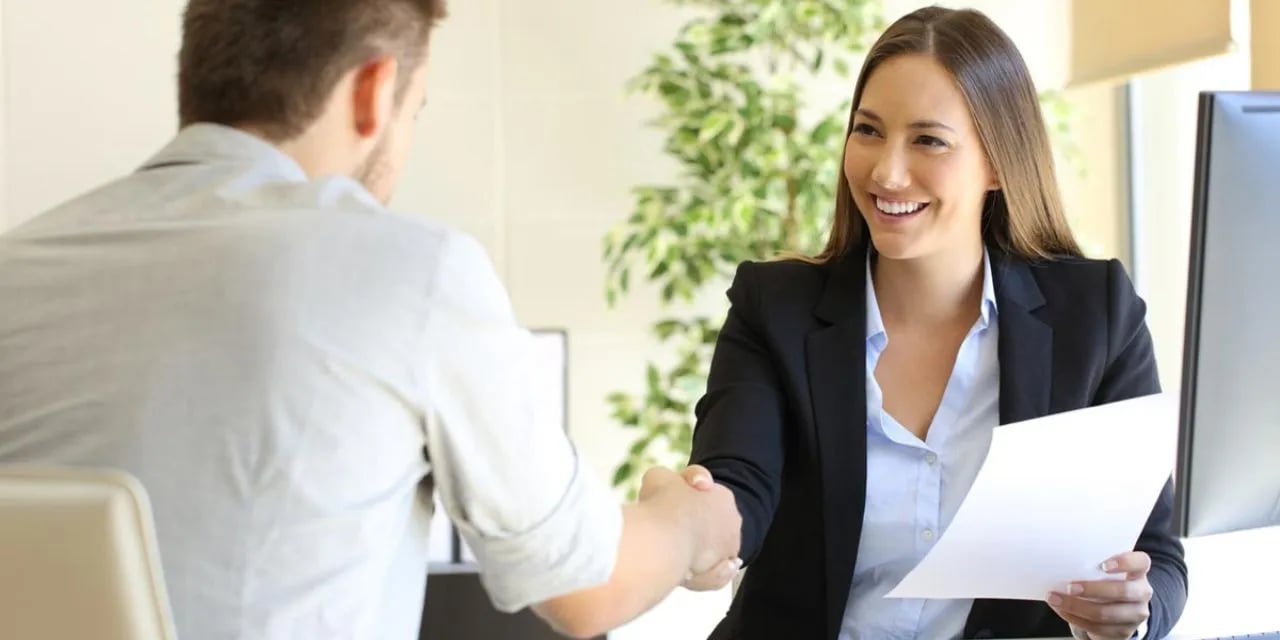 Management and prevention of psychosocial risks (PSR)
As we have said, some employees are ready to leave their jobs if their well-being is not covered. Employee disengagement is a reality and requires immediate solutions from HR. In addition, the isolation and disruption of normal working patterns post-lockdown have increased work-related stress, another issue that HR teams must address.
What actions should be taken? Three measures stand out:
Identify employees in psychological distress, whether they are affected by depression, anxiety, burnout, etc.

Raise awareness of well-being at work among all employees

One solution, subject to debate, is to employ a Chief Happiness Officer (CHO). These "happiness managers" who have emerged in Silicon Valley start-ups, seem to be praised as much as they are criticized. A

study

by Andrew Oswald, Eugenio Proto, and Daniel Sgroi at the University of Warwick exposes how productivity increases among happy employees by an average of 12%, which would mean a significant general increase of 3% regarding GDP and economic growth.
Want to create a happier working environment for your team?
Speak to Rise Up to see how you can create an effective learning culture.