8 Minutes of reading
Creating e-learning content: common mistakes and how to avoid them
Putting together effective e-learning content can be thought of as a science, or perhaps a fine art. You might think it's a simple matter of compiling the information you want to convey and distributing it to your learners. However, you could risk creating a course that isn't engaging enough, or that simply isn't fit for purpose.

There's no need to panic, though. The Rise Up team has compiled a list of common mistakes that e-learning content creators make, alongside tips on how to avoid them. Follow this guide, and you'll be creating professional training content to rival the best in the biz!
Mistake #1: Overlooking the importance of presentation
They say not to judge a book by its cover, but the reality is that appearances do count in the world of e-learning. After all, if a learner takes one glance at your content and thinks it looks dull, they're unlikely to be motivated to pay close attention to it.

The key here is to create an appearance that strikes the right balance between being visually appealing and professional. Aim for bold colours and a refined design, and avoid creating content that looks too 'jokey'. This should help you to appeal to the broadest possible set of learners.

Of course, if your underlying content is weak, then even the best presentation will count for nothing. However, getting the appearance of your e-learning modules right means you can reel users in and boost your chances of getting learners to feel engaged straight away.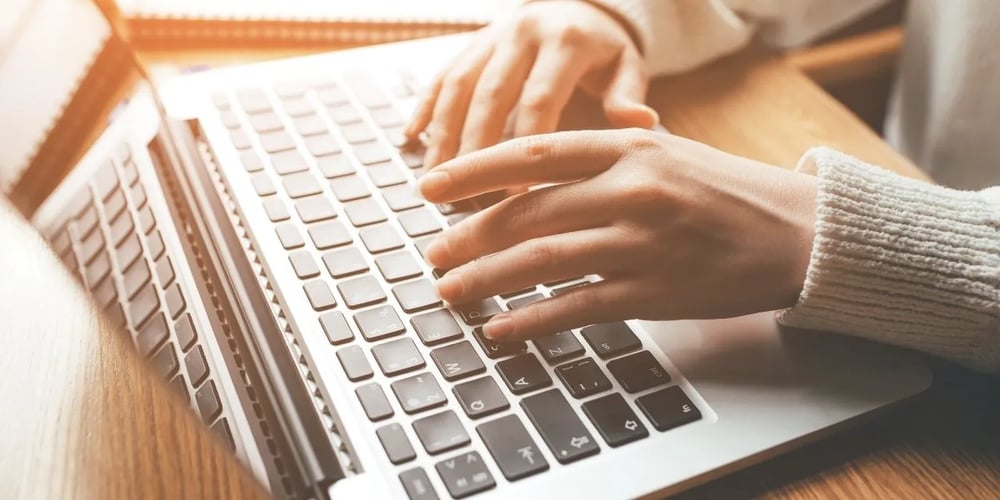 Mistake #2: Using poor-quality content
Your module is looking pretty sharp! It's a great start, but getting the style right is only half the battle—the substance needs to be there, too. That's why our next piece of advice is all about making sure you get the content side of things right. In fact, this is actually a few tips combined into one!

Our first recommendation here concerns making sure your content is properly adapted for e-learning. Imagine, for example, that you've previously taught a class on a given topic, and still have the PowerPoint you used. You might think it's okay to simply upload this file as is… but it's unlikely to be up to scratch.

A much better option would be to use the PowerPoint as a base, but to also record yourself talking through the subject as well. This allows you to add additional context, and prevents the module from being too dry. You can even add in extra media, such as video, audio, quizzes and interactive elements to help make the process more varied and interesting.

It's also worth remembering that what works in a face-to-face context isn't necessarily going to be right for e-learning. Think carefully about the exercises you create and the formats in which you offer your content. This will help to ensure that your module is just as successful online as it is in the real world.
Mistake #3: Not putting theory into practice
If you're creating training content, it can be easy to focus solely on the theoretical aspects of your course. However, to help employees put this to good use on the job, they need some real-life examples. That's why any good e-learning course needs to show how this knowledge can be applied.

One good way to do this is to show the learners some examples of how the particular topic can come into play in their role. For example, the course may include some theoretical knowledge of how to handle conflict management, and then back it up by providing a potential scenario that could arise. This allows the employee to contextualise the information, increasing the chances that they will both retain it and use it correctly.

Another useful tip is to include some exercises that learners can complete as part of the module. This could be as simple as getting them to fill in gaps in a text, complete a quiz, or match up a scenario with a response. There are plenty of options available, so feel free to experiment!

Beyond individual tasks, you can help to keep things even more engaging by using group exercises. This can be carried out via an online discussion or using video conferencing, and has the added benefit of fostering group cohesion and encouraging each learner to share their knowledge with others.
Mistake #4: Forgetting about mobile learning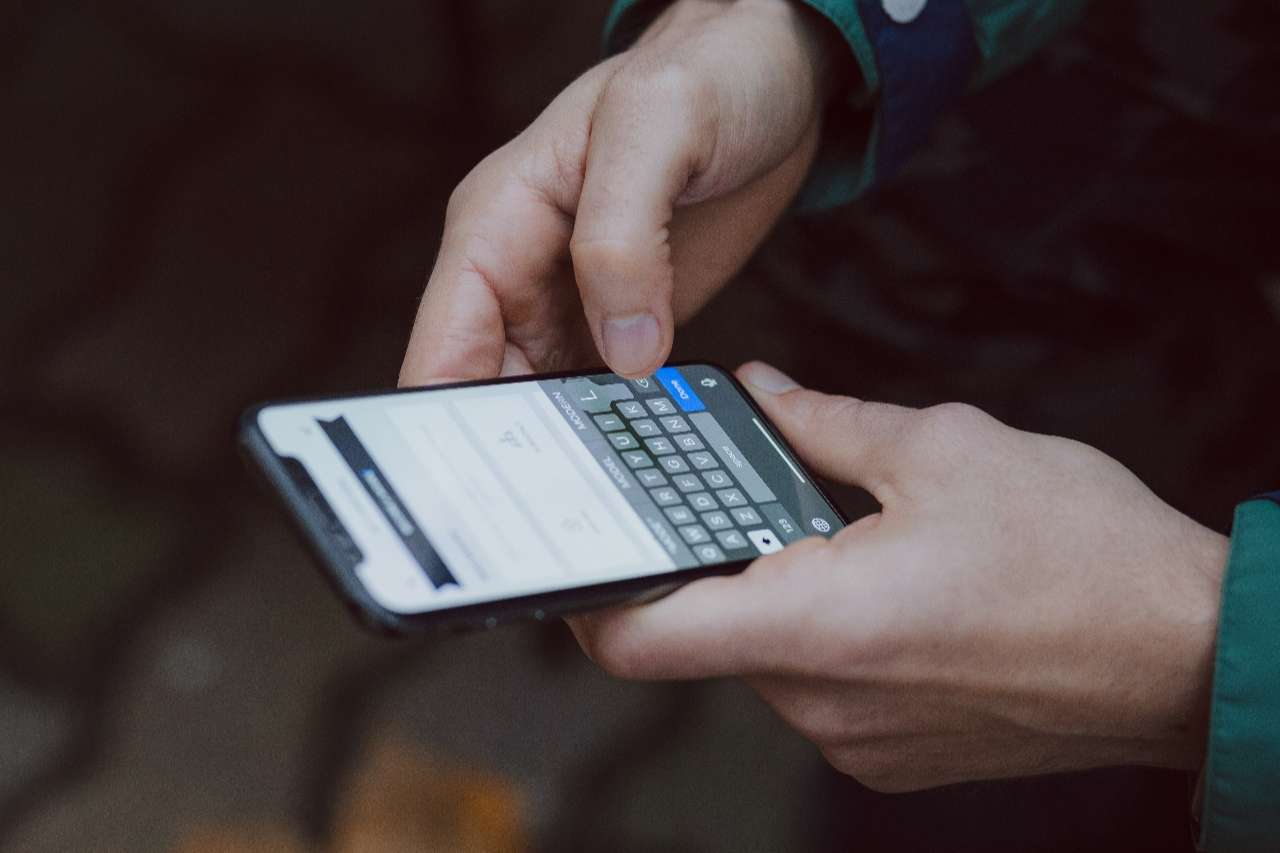 E-learning used to be all about logging onto a desktop computer, but those days are in the past. Today, mobile learning is an equally important part of the training process. After all, we all have a smartphone nowadays, and companies that fail to take this into account are missing out on a vital piece of the puzzle.

Perhaps the best thing about mobile learning is the fact that… well, it's mobile! You can take it with you anywhere you go, meaning that you can now fit training into your commute. It's even possible to download content and access it offline. This can be thought of as part of a broader shift in the world of work away from PCs and towards smartphones and tablets.

Of course, none of this is possible if your learning management system doesn't support mobile learning to begin with. That's why you need to choose a platform like Rise Up, which is designed to work just as well on a mobile as it does on a PC—making training more accessible for your team.


Mistake #5: Failing to test your training before uploading it
Your business wouldn't sell a product unless it knew it was completely ready for market. The same principle applies to training: your content needs to work perfectly before you distribute it to your employees.

There are plenty of issues here that tend to get easily overlooked, from bugs and dead links through to spelling mistakes or outdated content. That's why it's important to get it tested by a number of individuals—across various departments, if possible—before you upload it.

Think about it this way: if you were a learner, the prospect of completing an e-learning module may not always be the most appealing. Now imagine that you were to encounter training content that simply didn't work properly. It's unlikely you'd bother to finish it!

With this in mind, the importance of proper testing becomes clear. So, before you roll out a new module, make sure it's easy to use and to understand, and that everything works as it should.
Mistake #6: Neglecting your content once it's online
When you finally upload your e-learning module, it can be tempting to sit back, breathe a sigh of relief, and put it behind you. The reality is that there's still work to be done.

Once your training content is finally ready for its intended audience, you'll need to ensure that they're notified properly and can access it via their LMS. You'll also need to interpret learners' results to ensure that they're getting the skills they need from your e-learning course, and make any necessary adjustments to improve your modules over time.

Putting together a truly great e-learning course is, as you will have seen, no mean feat. You'll need to be able to handle everything from squashing bugs to analysing statistics, as well as regularly updating your content as your sector evolves. If you can keep on top of all of that, though, then you'll have avoided all of the top e-learning content mistakes and created some fantastic training modules.