13 Minutes of reading
E-learning: what it is and how to use it
Recent years have seen major shifts in the way training is conducted in the workplace. E-learning has been a huge part of this, and is being used to simplify the process of managing training programmes as well as to help employees gain the skills they need in order for the business to remain competitive.

If you're still unfamiliar with e-learning, then this is the perfect guide for you. Here, we'll run through the basics of e-learning, including its pros and cons. We'll then move on to show you how it could prove useful to your business, and even provide tips on how to get started.

What is e-learning?
A brief history

We'll start things off by providing some detail on how e-learning came to be so prominent. As you may have guessed, its history is intimately linked to the rise of the internet from the 1990s onwards. Today, the term refers to a variety of different forms of training which take place either online or using devices such as smartphones, tablets and PCs.

E-learning can be thought of as a modern update of traditional distance learning. The difference, of course, is that where learners once had to wait for their educational materials to arrive by post, they now have instant access to a wealth of information on virtually any subject.

As the online world has changed over time, e-learning has moved with it. The rise of Web 2.0 saw the internet become more participatory; likewise, social learning has become an increasingly important phenomenon, seeing users share their knowledge with others in much the same way as they would share a post on a platform such as Facebook or Twitter.

Today, new developments are continuing to influence the world of e-learning, with technologies such as virtual and augmented reality now offering new possibilities within the sphere. It's little wonder, then, that e-learning has become the training method of choice for small businesses and large corporations alike across all sectors.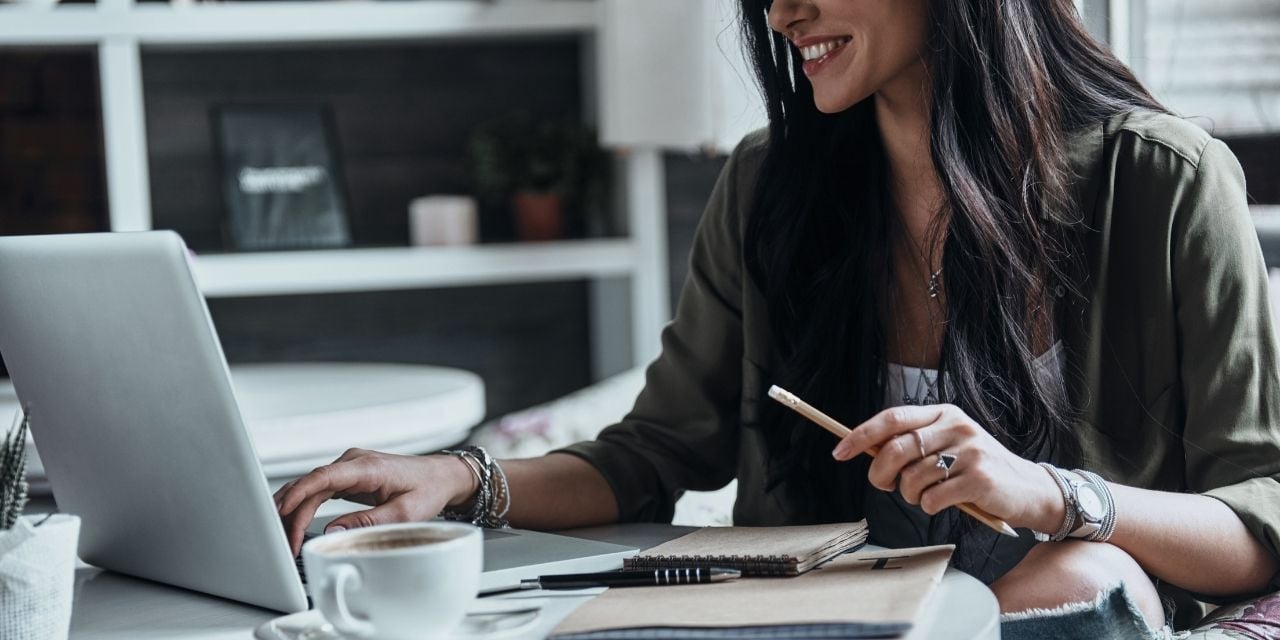 Is e-learning viewed positively or negatively?

E-learning has helped to streamline the process of organising training programmes, and has made it easier for employees to access the content they need. These benefits have led to a widespread uptake of e-learning—but that doesn't mean everyone has a positive view of it.

There are still plenty of commonly held negative opinions surrounding e-learning, with the result that some businesses are still reluctant to transition to it from older training methods. However, these beliefs are often misconceptions, some of which arose when e-learning was still in its infancy and which remain prevalent despite the many advances the technology has since made.

For example, it's common to think that e-learning modules are dull and fail to keep learners engaged. Fortunately, today's online training content is far more varied, including approaches such as gamification alongside the aforementioned social learning. Meanwhile, adaptive learning helps to ensure that employees are shown content that they are most likely to find suitable for their needs. As such, e-learning is far better at boosting engagement than it was in the past.

It's also worth noting that e-learning isn't just a young person's game. Today, training content exists that is suitable for all ages. Best of all, LMS platforms feature intuitive controls that can be mastered quickly and easily even by those with little prior computing experience. This means that virtually anyone can get up and running in a matter of moments.

Want to bust some more myths? Check out our guide to true and false beliefs about e-learning.

Pros and cons of e-learning

While many people's opinions about e-learning don't quite hold up to scrutiny, it does still have some notable weaknesses. That's why it's important to assess the various pros and cons of e-learning to make sure that you use it in the right way.

Let's start off with the positives. Some of the various advantages of e-learning include…
Time savings for both businesses and their employees, with no need to travel to a given site as training content is available on demand from any location.

Cost effectiveness, as, though an initial investment is required, companies can then save huge amounts that would otherwise have been spent on transport, accommodation and venue hire fees. This means it can help to

reduce your overall training costs

!

Nonetheless, no learning method is perfect, and there are some negatives to consider:
Some employees may be reluctant to use new technology and naturally resist the use of e-learning.
There's also the risk that learners could feel disconnected from one another with the removal of the traditional classroom setting.
Care must also be taken to choose the right content, as some modules may not be suitable for your business.


Why use e-learning?

We've discussed some of the more general benefits of e-learning, but you may still be wondering whether it's worth using in your business. We'll go through a couple of the key reasons below.

Employees gain new skills more quickly

The central aim of workplace training is to help your staff boost their existing competences and gain skills in new areas. E-learning makes this possible, all while offering employees greater flexibility.

Thanks to online training, your team can train at their own pace, whenever and wherever they choose. This helps to foster greater feelings of autonomy, allowing employees to feel in control of their own development and encouraging them to take ownership over their training progress.

Employee motivation is further boosted thanks to approaches such as social learning, blended learning and mobile learning. As such, e-learning is both quicker and more effective as a method for gaining new skills.

The right tool for our time

As we emerge from the coronavirus pandemic, each of us needs to acquire new skill sets in order to adapt. In some cases, these are functional or knowledge-based, and may be termed hard skills. This includes, for example, training people in STEM subjects. However, interpersonal skills are actually some of the most important in today's office.

These qualities, which are often known as soft skills, relate to our personality and behaviours rather than any technical know-how. Once neglected, soft skills have now come to the fore in many businesses. They include the ability to:
Manage a team working remotely
Adapt to changing situations and environments
Communicate with different teams and departments, at all levels within the company
Manage stress
…and many more!

Employees aren't the only ones who need to develop new skills—trainers also need to stay up to date with the latest developments and ensure they are able to master new technologies. Marketing and data skills, in particular, will be essential in the coming years.


How do you set up an e-learning system?

The early stages of e-learning

If you're looking to incorporate e-learning into your broader training programme, there are two options to choose from.

First off, if you already have a programme in place based on in-person training, then it's possible to build on this and convert it into e-learning content. Be aware, though, that this involves more than simply uploading your PowerPoints—your employees are unlikely to find this particularly engaging! The key is to use a variety of learning formats and to make your existing content more interactive and attractive.

If you don't already have any training content to hand, then you'll need to go down the second route: putting together a new training catalogue. This is necessary if you want your employees to be able to access the full range of courses they will need in order to gain new skills.

Creating new modules

A complete training programme is made up of a range of both e-learning and face-to-face modules. Creating online content that suits your business' and employees' needs, however, can be difficult. Fortunately, there are numerous ways to go about this.

When creating an e-learning course for your business, we recommend:
Starting by defining your company's needs, as well as those of your employees, so that you are able to address them effectively.
Setting precise, achievable learning objectives.
Choosing the right LMS platform, as well as a range of other apps and software to complement this.
Using a mix of learning formats so as to provide employees with a rich, varied training experience.
Testing your training content before rolling it out to a wider audience.
Analysing learner performance to make sure your modules are having the desired impact, and taking employee feedback into account.
Remember: by following these steps in the right order, you can achieve the best possible results from your training programme!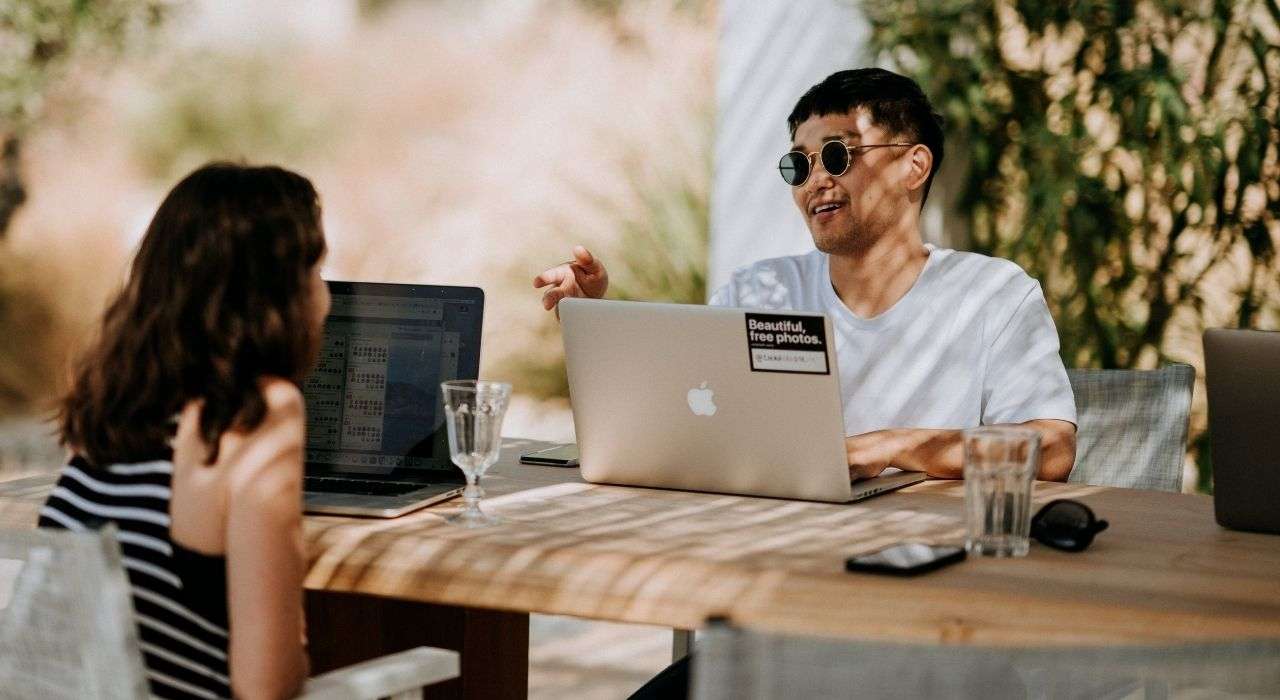 Avoid common mistakes

Though creating new modules might seem like a cakewalk, newcomers can quickly run into problems. To help you out along the way, we've created a list of mistakes that are frequently made when putting together e-learning content, as well as showing you how to avoid them. A few examples include:
Using poor-quality content. One example of this is uploading a slideshow without first adapting it for use in e-learning. You need to ensure that your e-learning course is engaging and will keep learners interested.
Failing to include practical examples. Teaching your employees the theoretical basis of a given topic is all well and good, but if they don't know how to apply this on the job, then your module isn't up to scratch.
Forgetting to keep your content up to date after uploading it. Don't make the mistake of thinking that your job is done when you put your module online! You still need to pay attention to learner results, updates and more.
Top apps to use

One of the most important parts of creating good-quality e-learning content is having the right tools. This will, of course, include setting aside the budget to invest in new software that will help your business to attain its goals. However, by choosing wisely, you'll be able to create content that is all the more impactful. Some examples of great apps are:
Desktop tools, such as Articulate 360 and iSpring. These need to be installed locally on your PC. You can then use this to create high-quality training content.
Web applications, such as Genially or Canva, which can be used to create designs and interactive visuals for use in e-learning modules.
You can also use PowerPoint extensions to add extra functionality.
See also Eight essential tools for a successful e-learning course
Why supporting your learners is so important

Your course may look swishy and include comprehensive information on its subject matter, but all of that counts for nothing if your learners aren't interested in it. This brings us back to one of the major drawbacks of e-learning: a lack of human interaction, which can sometimes lead to an increased drop-out rate.

You can help to combat this by taking action to keep employees motivated. One of the most important steps here is to provide support throughout a learner's training programme.

Trainers, of course, have a crucial role to play, and regular contact with learners can encourage them to keep progressing through their course. Social learning can also prove useful in this regard. Finally, rewards are another effective means of keeping motivation levels high, and, combined with personalised support, they can help to drive success.

Interactive learning

When we think about interactivity, it can be tempting to think solely about the ways in which we as users interact with digital content. However, truly interactive learning incorporates a variety of different forms of interaction.

The three key forms of interaction in e-learning are:
Interaction between the learner and the teaching material. Here, employees may take quizzes, or use practical exercises or simulations.
Interaction between employees. In this type of interaction, the trainer encourages employees to share information with one another via group work or through online tools, such as discussion forums.
Knowledge sharing. The idea here is that, once someone is able to explain a concept to someone else, they truly understand it. It is therefore highly beneficial for employees to discuss e-learning content with one another and share what they have learned.
See also Top tips for creating an e-learning programme that suits your business